Bunker Customs  is a two man operation run by Mert Uzer and Can Uzer. We are two brothers who are simply passionate about motorcycles. Our journey began when we realized we couldn't find what we were looking for in new age bikes.
There are lots of new age bikes and tons of mass produced parts to choose from, but at the end of the day, we just weren't satisfied .So we decided to get our hands dirty and soon found ourselves sucked into the limitless possibilities that could be done in the world of customization.  When were designing a bike the goal is to meet the specific rider's needs mixed with our aesthetic taste. We're most enthusiastic about  what can we add to a bike, and Squeeze the most out of functionality and aesthetics as possible without compromising either of them.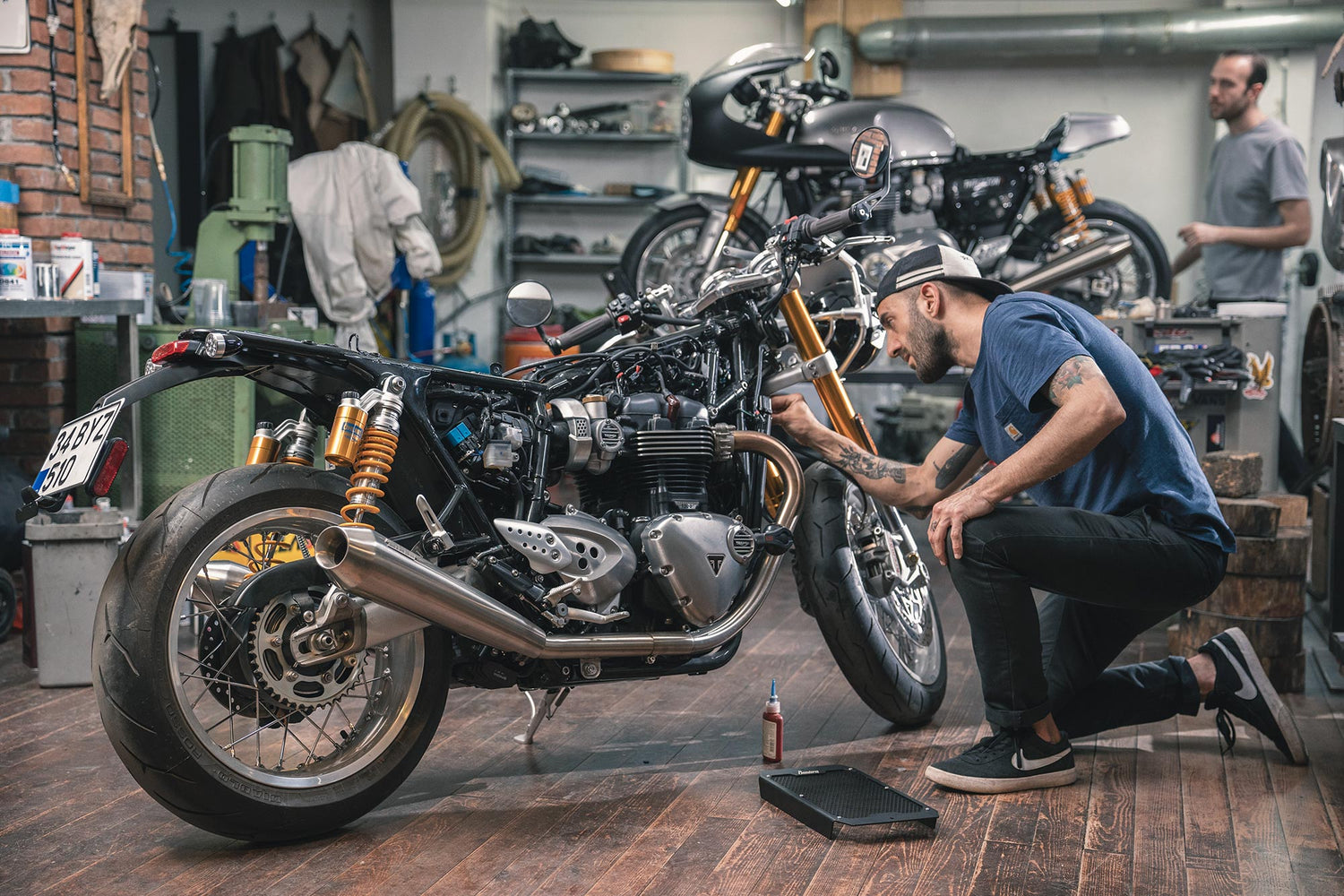 We were 2 wheel freaks since we were kids and we got our motorcycle licenses as soon as we when its legally an option, when we were 18. But it all started when Can bought an 1961 Triumph bonneville back in 2004 and dragged it into the middle of our living room and turned it into a small workshop. We were hooked. After a few months it was obvious that this situation was permanent and the Iiving room is no place for it. We rented a small workshop in our neighborhood. The Scale of our work were expanding with every project and Until 2009 we customized bikes for our own taste and close friends. The frequency end the scale got bigger and bigger every day. There was a relentless demand outside of our close circle and in 2009 we did our first professional build. And we've never stopped ever since.
And now, After 11 years we are proud to gather this worldwide recognition and success. We've gathered quite some achievements and awards from the best authorities of custom scene. Determination does pay-off :)
Can Uzer (Skateboarder & Engineer)
I graduated from Istanbul University with an engineering degree. Back in 2004, when I was in the second year of my degree. I started a skateboard parts import company. I started with Jart skateboards and expanded to other various brands. I've been the Distributor of SUPRA footwear for the last 4 years of my import business. Until I realized that I wasn't happy in a business where I can't create and produce. Parallel with the import business I was working as a videographer and edit. It grew into founding a production company in 2014. With Mert we are also a part of a production company still working as Director of Photography and Producer.
Mert Uzer (Art Diresctor & Designer)
I graduated from Yildiz Technical University with a degree in Visual Communication Design. Until Bunker I've worked in several Post Production and Ad Agencies. Before I quit my job and become a full time motorcycle oriented douchebag I worked as a senior art director in an advertising agency called 4129GREY where i was quite happy with the creative opportunities that it presented me. But I had serious problems about working in the Ad industry. Soon I quit my job to work on the design problems that customization throws at me. With Can we've founded an production company called Bandit Films. Trough our production company my ties with the Ad industry still continues.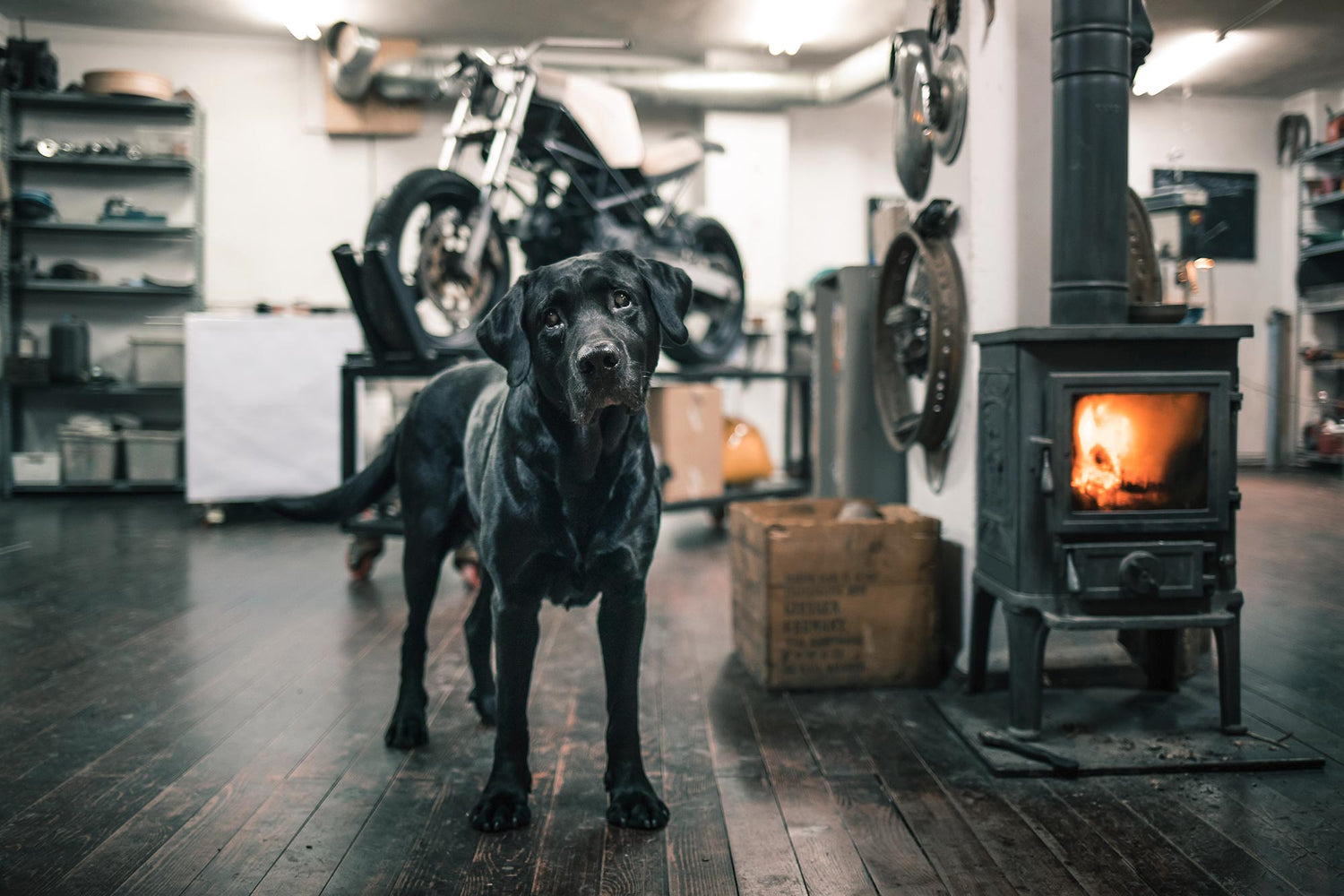 Boris
Born in 2007 Boris graduated with a bachelor's degree in easygoingness from the University of Life. With a not a care in the world attitude he became a foundation for our peace of mind. He didn't have one hateful bone in his body. He played wtih all, loved by all. Rest in peace Boris 2019