Featured in: Bikeexif
For The Gorilla project we, as Bunker Custom Motorcycles, were inspired by our customer's original nostalgic sentiment, dating back to his initial fascination with mini bikes back in the 70's. On his first boat trip at the age of 8, Alp was spellbound by how captains docked their boats at the Vieux Port of Cannes, and cruised the coast with their scooters and minibikes. At night he watched them ride up the gangway and store their scooters on their boats. His childhood fascination with bikes turned into a love for The Monkey as he grew older, and even though his first bike in '99 was a Harley Fatboy, Alp's yearning for The Monkey remained.
When, some 40 years later, Honda's reintroduction of The Monkey came; Alp was delighted but also dissatisfied with the modernized look. Whether it was a nostalgic yearning for the aesthetics of his childhood or the way his taste was shaped over the years, he felt that the 2019 Monkey 125 lacked the retro feel he craved for. "My brother had just finished a custom project with Bunker, It was a total rebuild of a Triumph scrambler. I loved it! I suddenly had the idea; how cool would it be if I could customize the new Honda Monkey into a retro bike to put on my boat to scoot around the Greek Islands?!" explains Alp, as the moment he decided to come to us.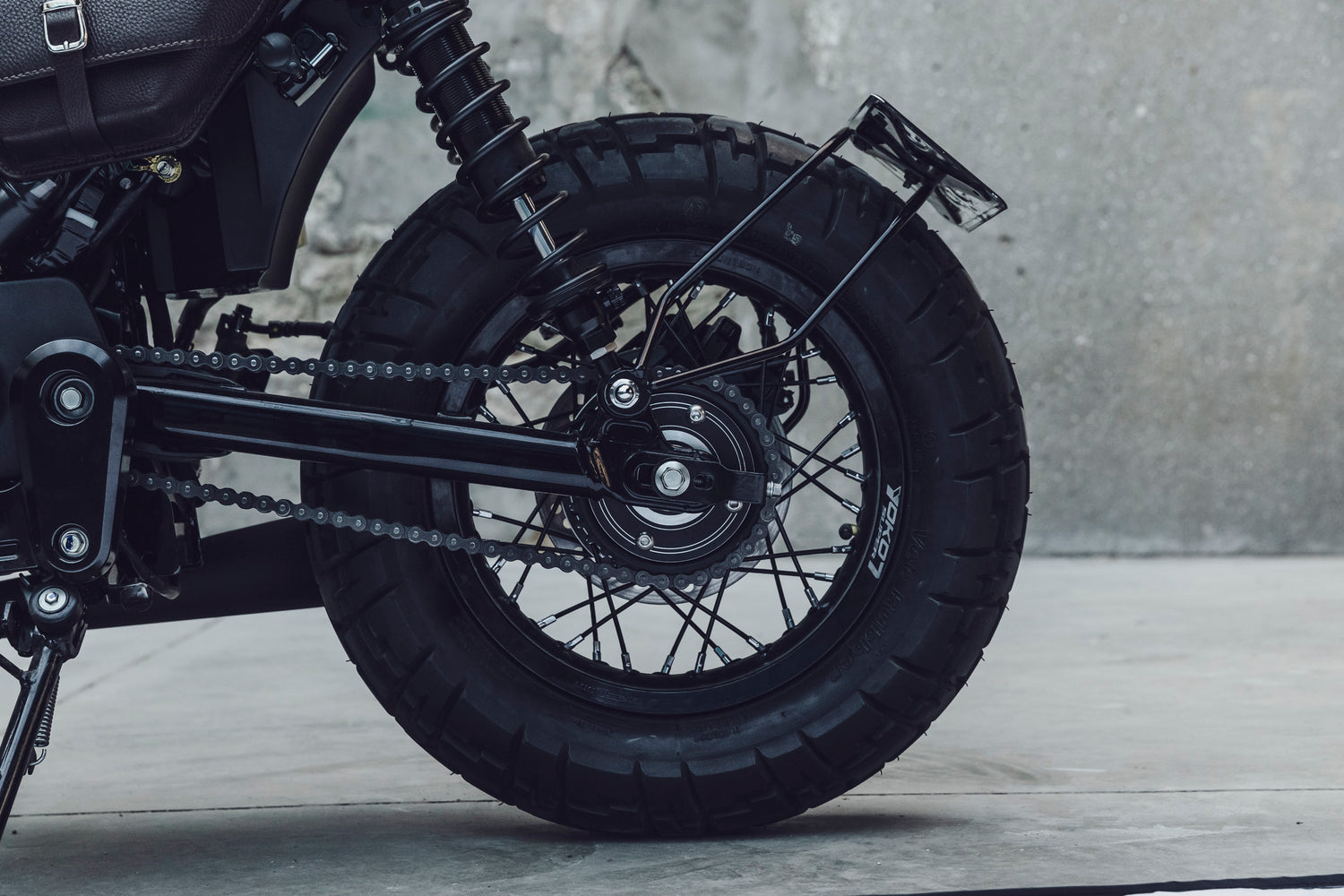 All the body work was handled with a concern to match the aesthetics of a normal sized motorcycle with Monkey-sized proportions, and get it as small as possible so that Alp could take his favorite bike on board while cruising the Mediterranean Sea. We left a few parts, such as a headlight, in stock size so that it's not merely a scaling project. While doing this, a major visual clue was the horizontal dimension of the motorcycle. We used Racingbros sleeves and tubes, which allowed us to shorten the front shock absorbers by 6.5 cm to ensure a longer look.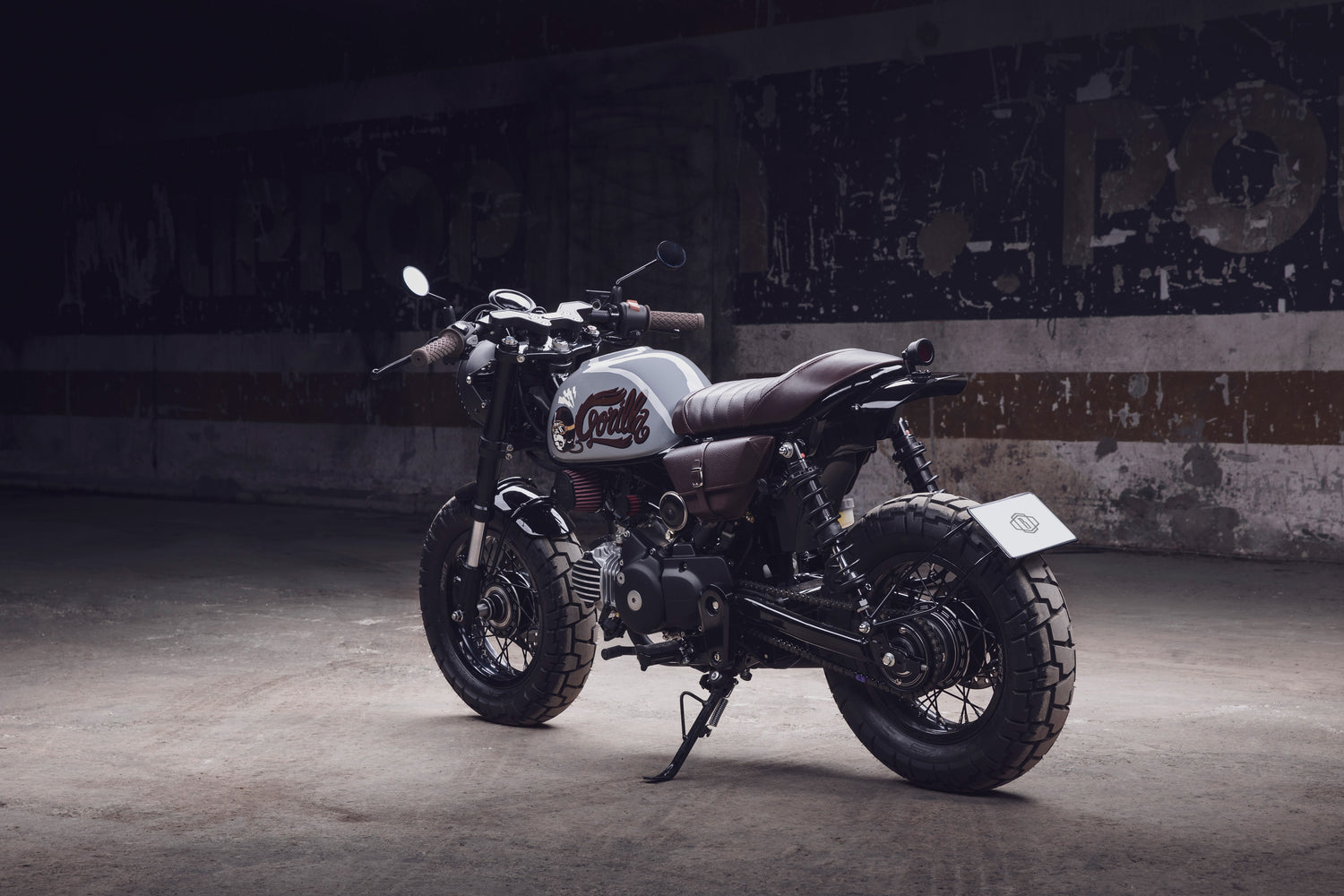 For the engine performance we opened up the intake using the Man in the Box intake tube with DNA air filter, accompanied with custom open exhaust with a neat cone engineering silencer. For these modifications we used Bazzaz efi and autotuned with its self mapping capability. This was the first time that we were using the Bazzaz kit, and we are quite impressed with the performance and the practicality of it. These modifications were essential to getting rid of the chunky airbox and the stock exhaust. As a result, the Monkey now has quite some punch for a 125 cc engine.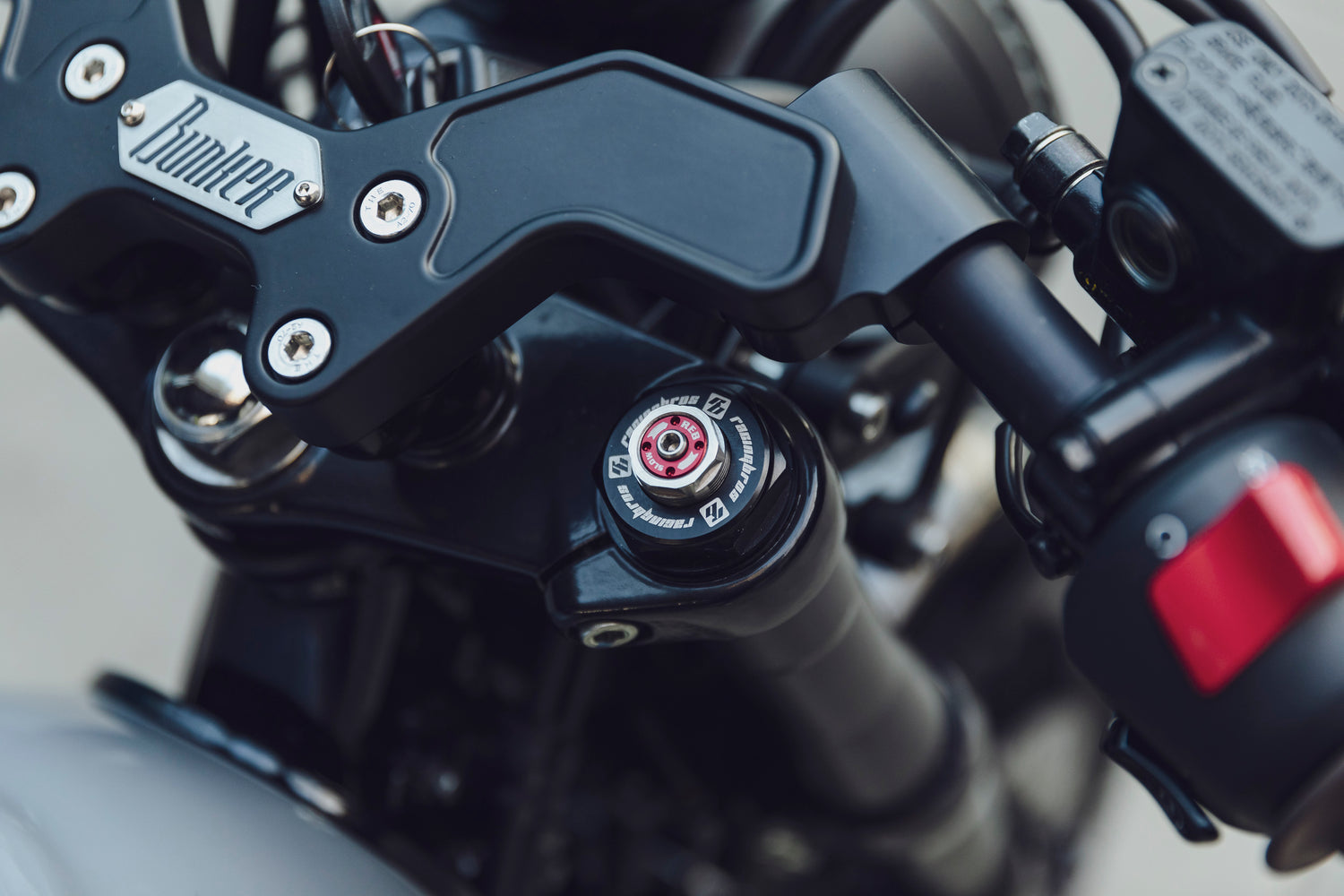 The front suspension was initially quite springy. We solved this problem using Racingbros adjustable rebound and compression kit with some modification to fit the new lowered front fork. These modifications provide a way better front suspension performance without compromising the original travel distance. We ditched the alloy wheels and fitted 12-inch spoked rims. Some spacing modifications to the front hub was necessary in order to keep the 2019 Monkey 125's neat ABS working. With its short wheelbase and an engine now more aggressive than stock, ABS was essential. Racingbros shocks with adjustable compression and rebound were used, not only for the front but also for the rear — a combination that worked like a charm.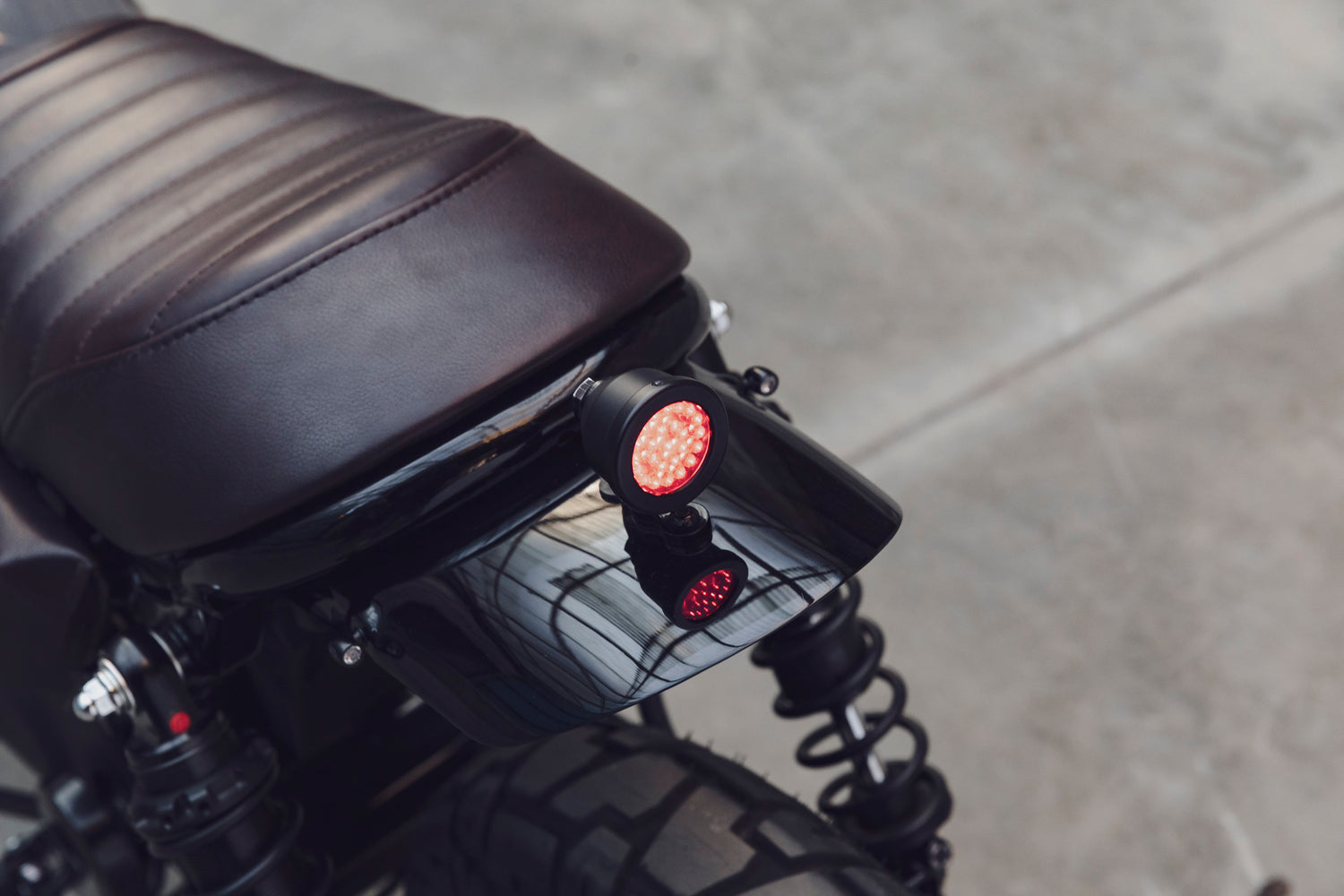 All the other bits and pieces were selected with proportion in mind. To give it a more compact look, Composimo handlebars were used with matching Puig mirrors with custom stems. We replaced the chunky headlight brackets & signals with custom brackets and Kellerman Atto signals, which are almost invisible when not blinking.

At the back stock mudguard got tossed away to use a short custom aluminum mudguard. Dime City Cycle's prism stop lamp and, again, Kellerman Atto signals were used. The license plate holder is custom bent stainless, and so are the front fender brackets — which are holding a new aluminum fender.

The seat and the bags, which provide extra storage, were all handmade by Turkish leather crafters.

Gorilla illustration on the tank was designed in collaboration with and hand-painted by our talented friends at Flama Design House. https://www.instagram.com/flamadesignhouse/