Featured in: Bikeexif, Bonnefication

For the Triumph Bonneville T100 2014, we wanted to squeeze as much performance as we could. The form and posture of the bike naturally followed with a much leaner stance, and finished it all off with a custom bluish navy gray paintjob.
– We installed free flow Predator exhaust from British customs and K&N open air filters. After the installation of the Power Commander, we tuned on dyno to get the optimized performance, reported 68 hp before and 81 hp after. As a finishing detail, openings were cut on the side covers to hint at the open-air filters underneath.
-We've swapped the discs from stock to Braking Brand Free-Float Rotor.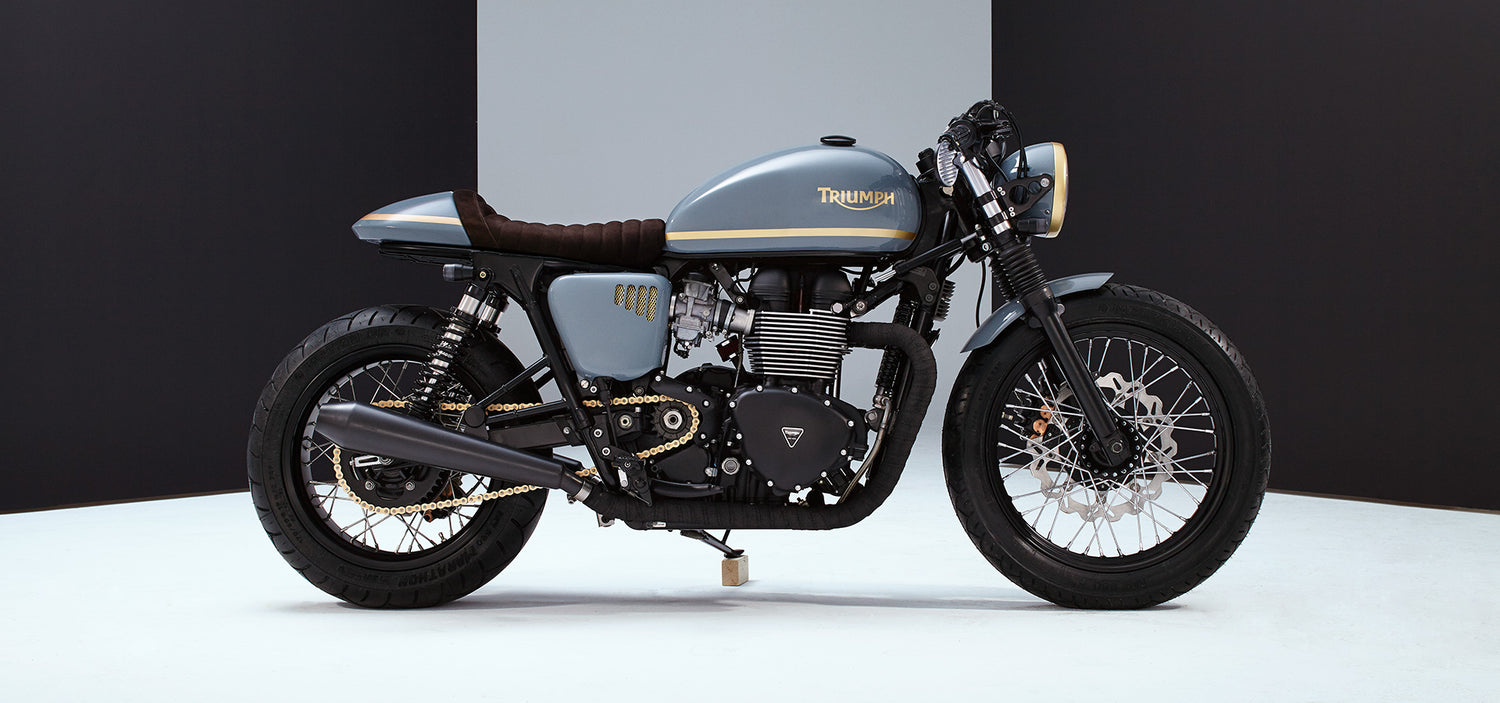 the stock rear shocks were changed to Hagon Nitro shocks, the front springs were changed to Progressive springs, and the front forks were lowered 2cm. To get a more aggressive stance, the back was raised 2cm.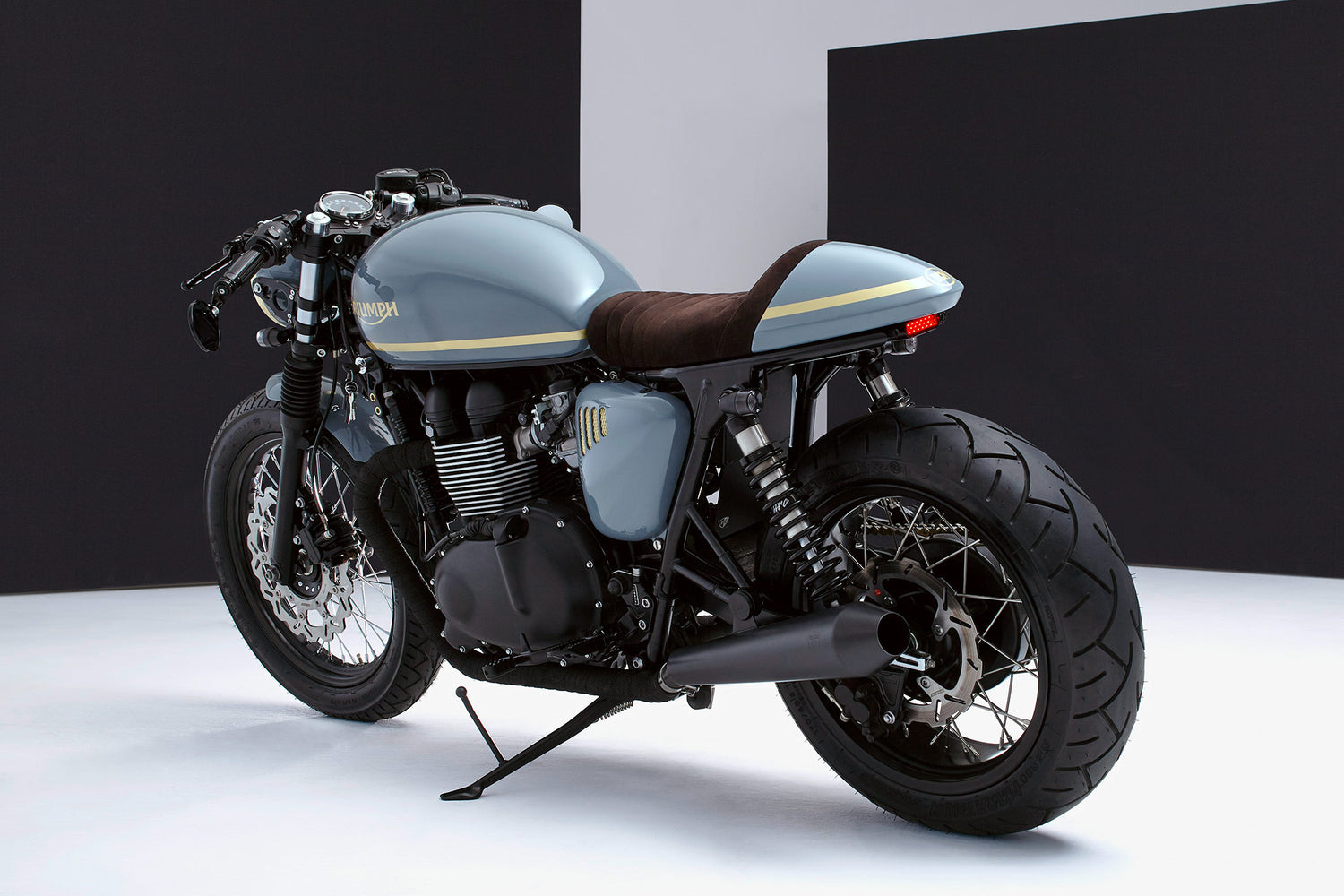 -We changed the top triple tree with our new CNC milled design. The point was to get rid of the tacho without losing the high beam, neutral, turn, and oil light as well as to fit the speedo bracket from British customs as clean as possible.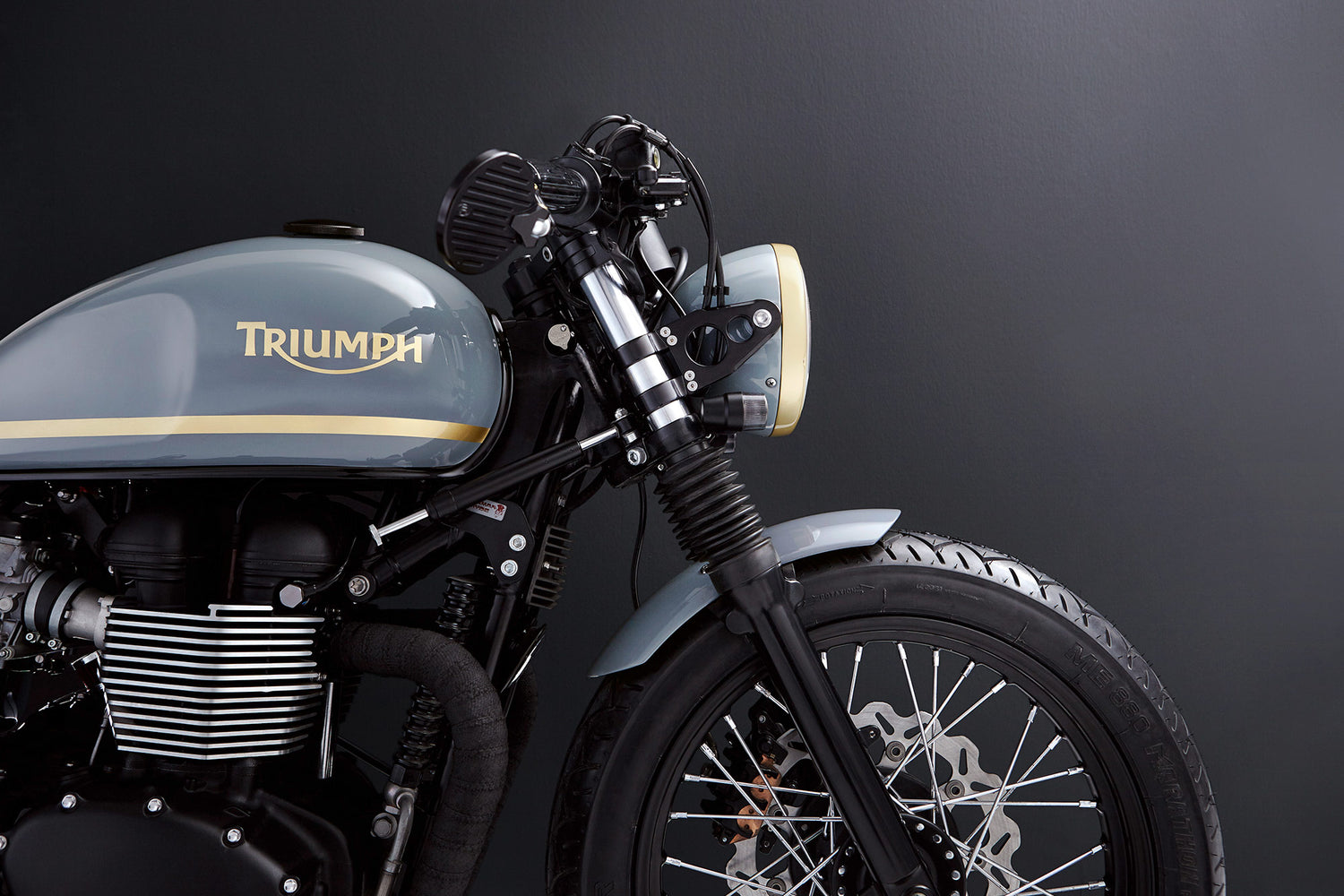 -The stock handlebars were exchanged with LSL clip-ons for a leaner riding posture and fitted Norman Hyde steering damper to have more control over the higher horse power and riding posture. The headlight brackets were replaced with British Customs and were lowered in an effort to keep the lines clean. for a wider contact patch at the rear tire the rear rim was changed to 5.5 x 17 inch non-dimpled aluminum rim, which is 180/55/17.
-We tailored a new seat with gel and high quality foam to personalize and fit a solo riders posture. For the rear end, we beat aluminum fairing to fit the new design. The new tail is much shorter than the stock version. The end chassis tubes were cut and reshaped along the lines of the new fairing. Method of removing the seat hasn't changed, its just tidier now. We CNC milled a new custom LED stop lamp underneath this fairing, right between seat removal bolts.