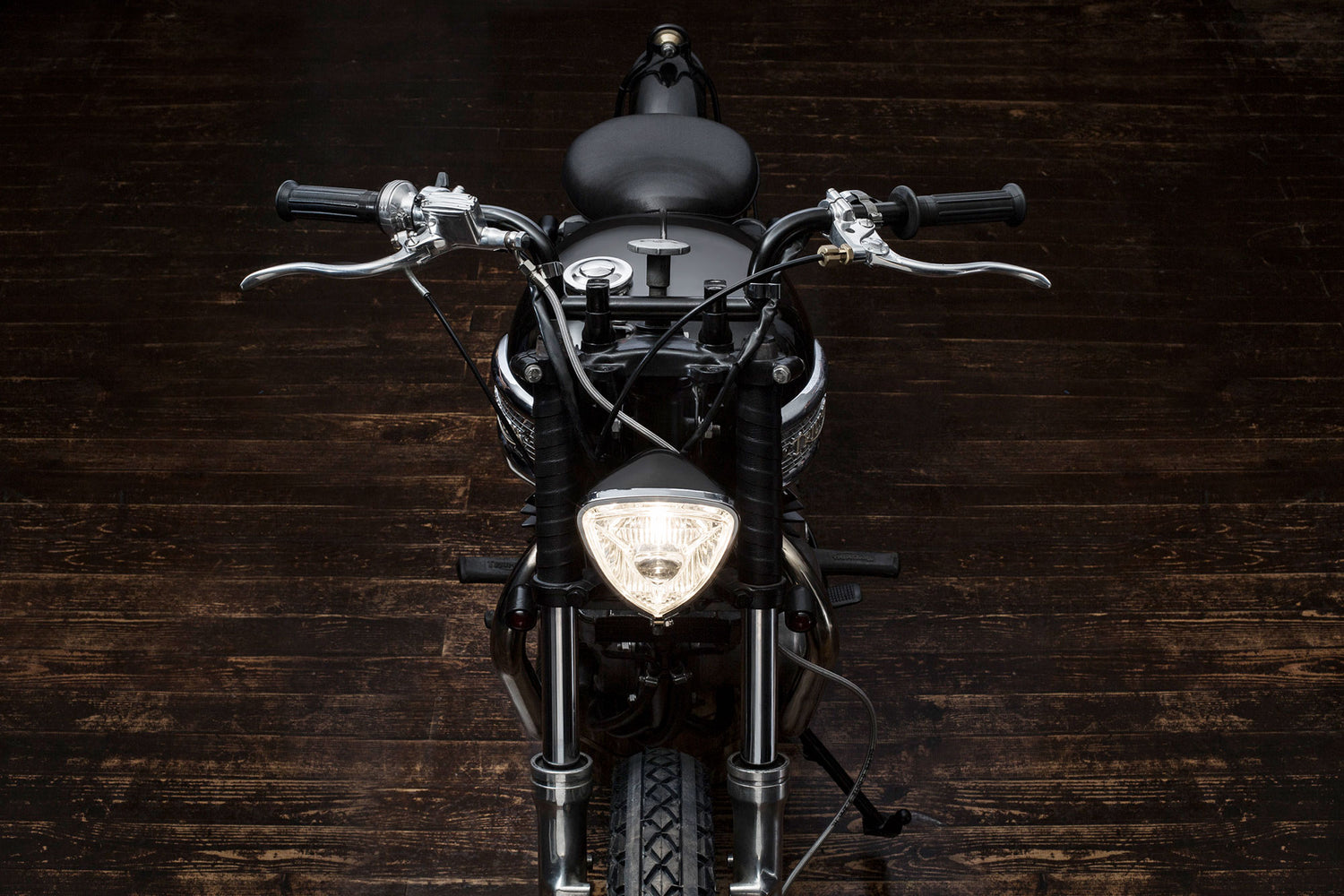 Featured in: Bikeexif, Bonnefication

It was one of our earliest builds. First we turned it into a hardtail back in 2009 which we've made in our living room. After riding this bike for years in its former state which was a good looks/ no comfort kind of state, we've re-visited this project. Mainly because of the shitty roads of Istanbul.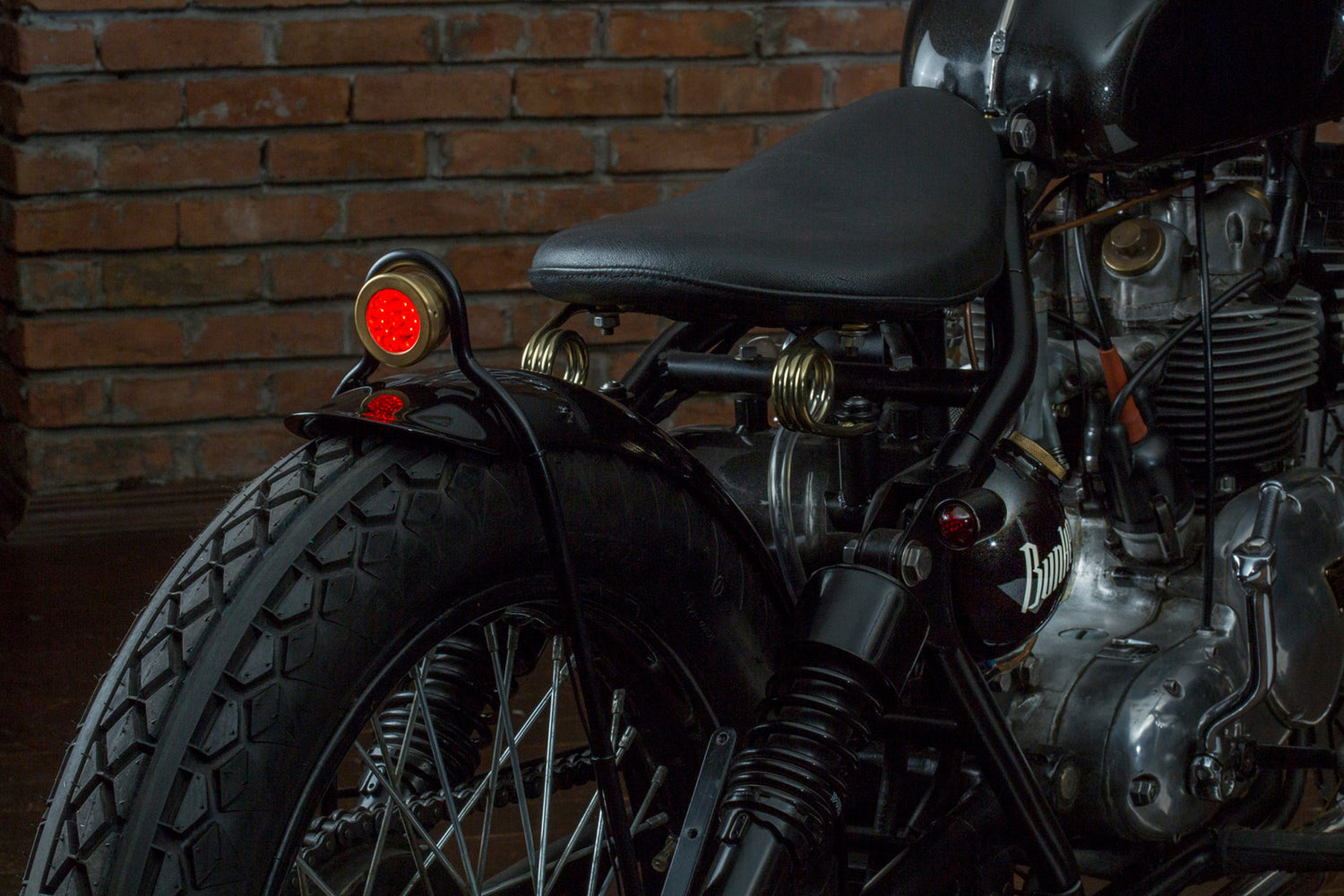 It was no longer an option to ride without rear shocks but we also didn't want to lose the esthetics. So we've engineered this geometry with rear shocks aiming to keep the bobber stance. And no, finding a triumph is not easy at all. It is really rare and its whole another story.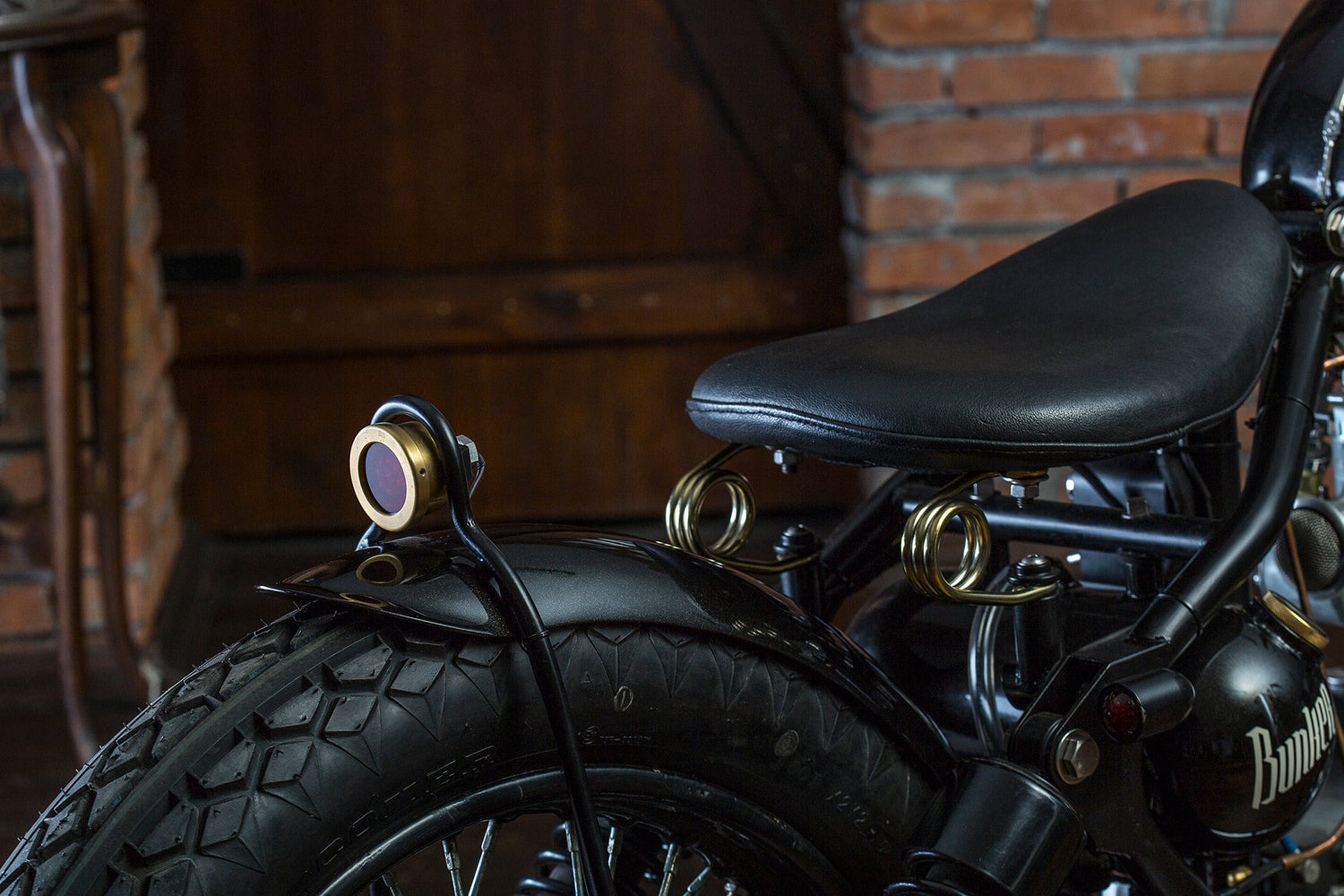 1961 Triumph Unit 5TA — 500cc
About the Build:
-For the front fork we made swap from Suzuki t500 titan which is shorter in length and also to benefit from the disc brake.
-We've changed rim dimensions front 18 / rear 17 to 19 front / 18 rear

-Made a new rear subframe with the Burly rear shocks, turning it into a soft-tail bobber.
-Sub frame designed to fit the new bobber stance and the mono seat and the hand-beaten aluminum rear fender fixed to the swingarm trough a custom steel mount.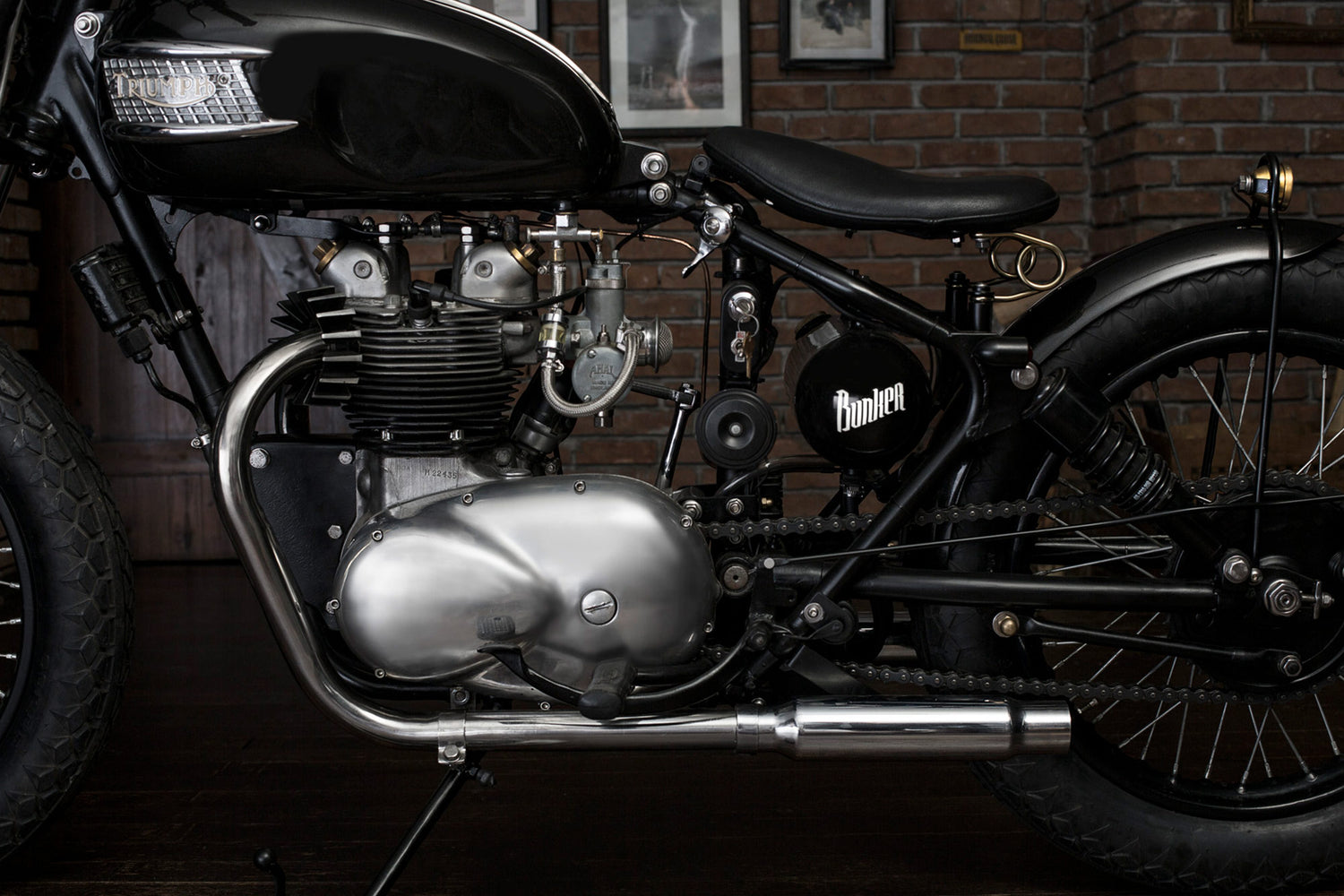 -Custom steel fender mount also carries the brass Dime City Cycles Prism tail light.
-Kustom tech brass and aluminum mix handlebar controls. Mounted on a Biltwell handlebar.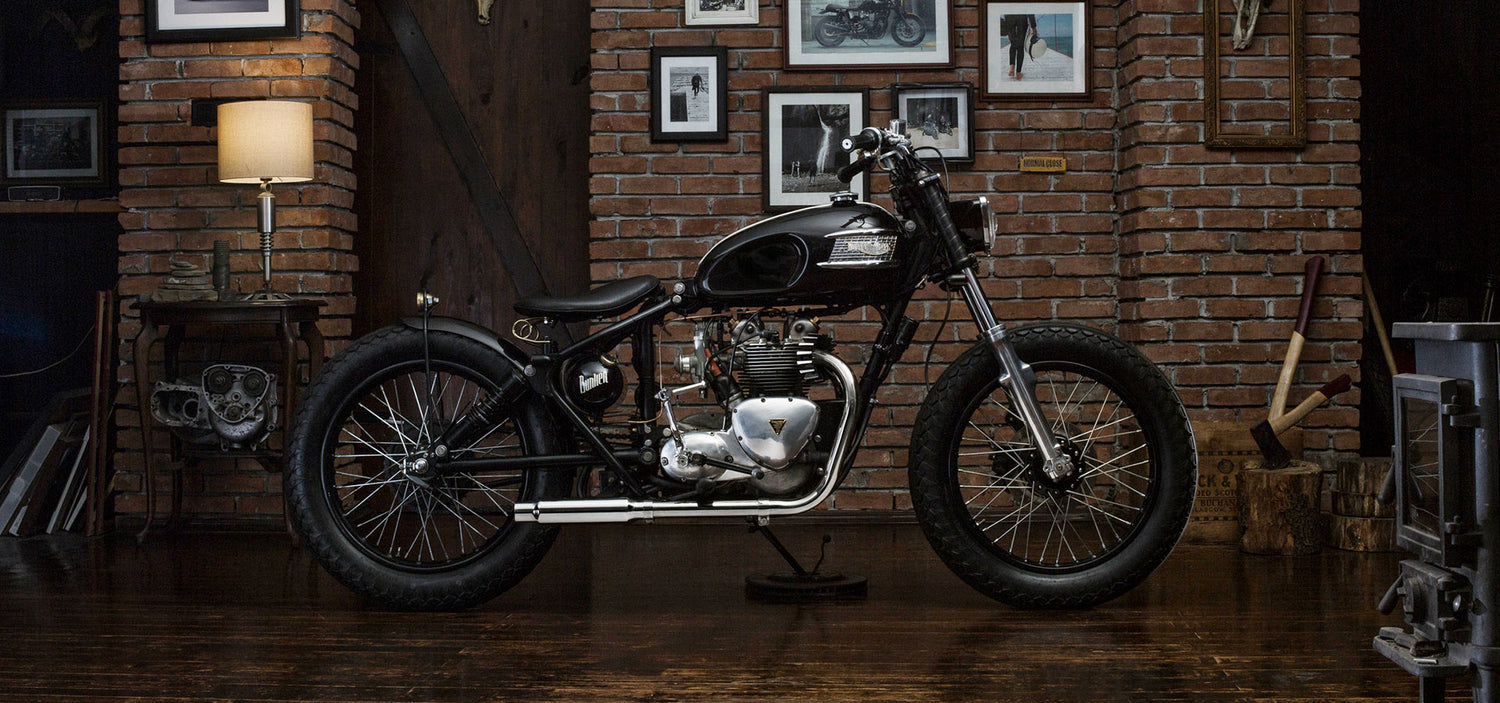 -We've renewed the engine with a higher compression set of pistons.
-We've fitted an oem triangle headlight but modified the back housing to make it in-line with the rest of design.
-All of the frame is sand blasted and powder coat re-painted.
-And we also re-painted all the body parts with sparkly black with glossy finish.