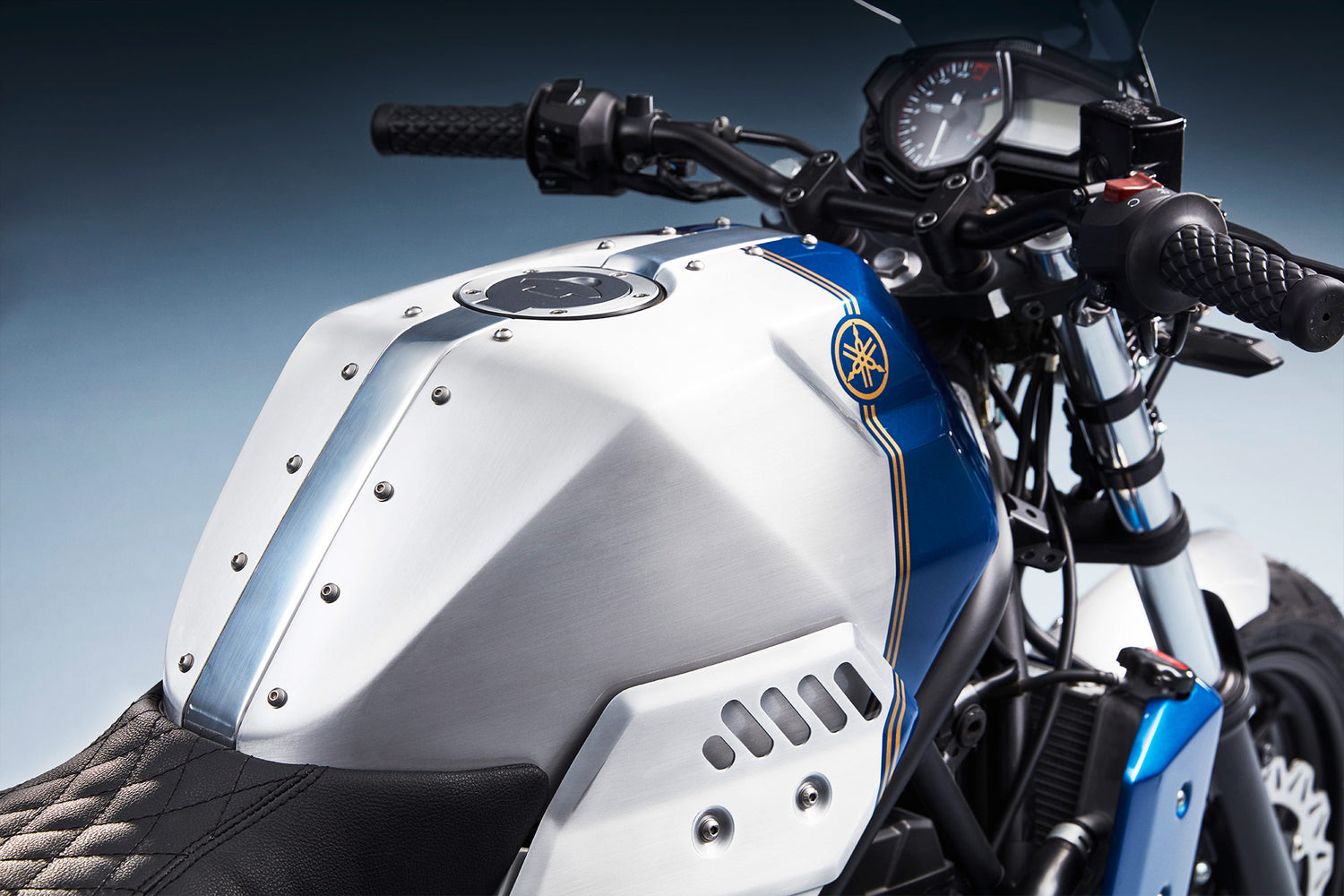 Featured in: Bikeexif
Gazing into the the future and not forgetting our past, we developed Janus. Its not easy to call a stock bike your own, riders almost always feel the need to make changes fitting to their taste. But for the average rider, turning vision into reality is not always easy for a number of reasons. Keeping this in mind we developed Janus, a 17-piece direct bolt-on aluminum body panel kit based on the Yamaha MT-25 platform that makes custom bike desire a reality for the masses.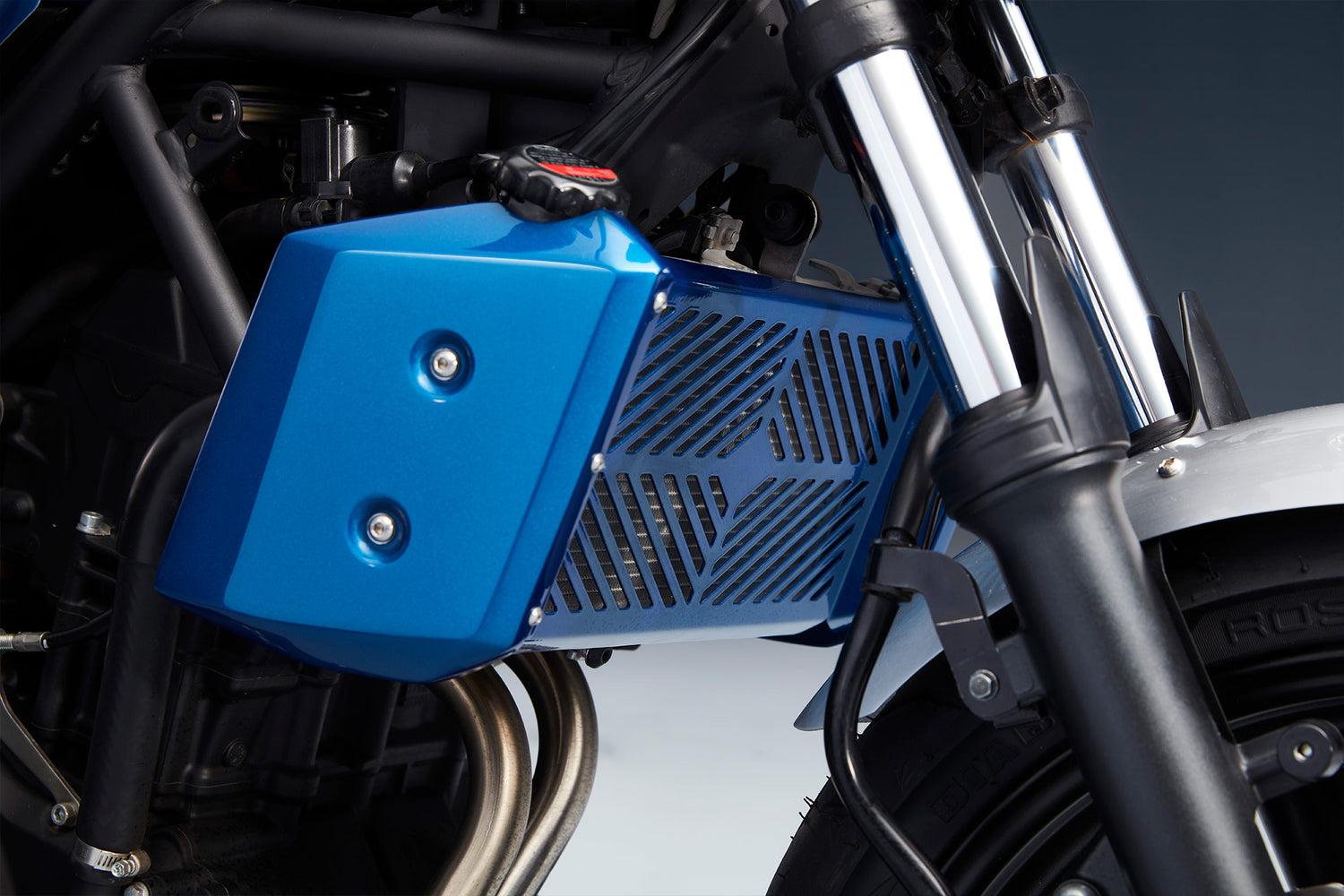 Our custom designed body panels can easily be swapped with the factory plastic panels without any modifications to the frame. The only tools required for installing the entire kit is an Allen key and a socket wrench.The aluminum panels will ship unpainted giving the riders the option to reflect their personality on their bike. Leave it unpainted like it came out of the box exposing the raw aluminum, or paint their racing number. Or do whatever else they'd like, their call…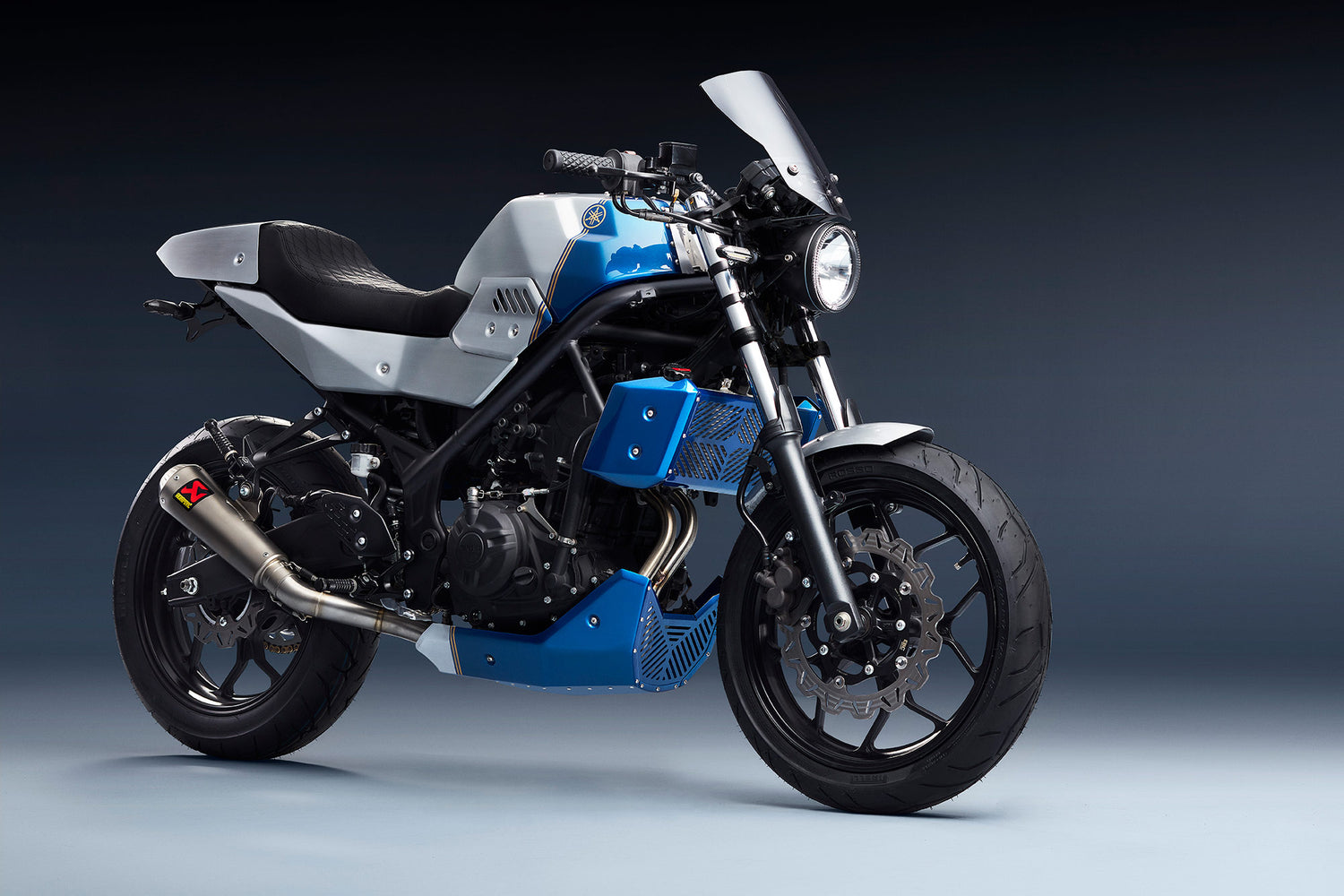 Janus' design language carries forward 80's Café Racer grace into the modern-day urban ecosystem. Its undoubtedly timeless lines merges past and future, nostalgia and high tech, tradition and progress,custom and routine.
We chose the Yamaha MT-25 platform not only for its agile and responsive handling, but also for the torquey 2-cylinder engine that red-lines at 14K rpm. The 250cc platform is suitable for riders within a wide range of skill, experience, and physique.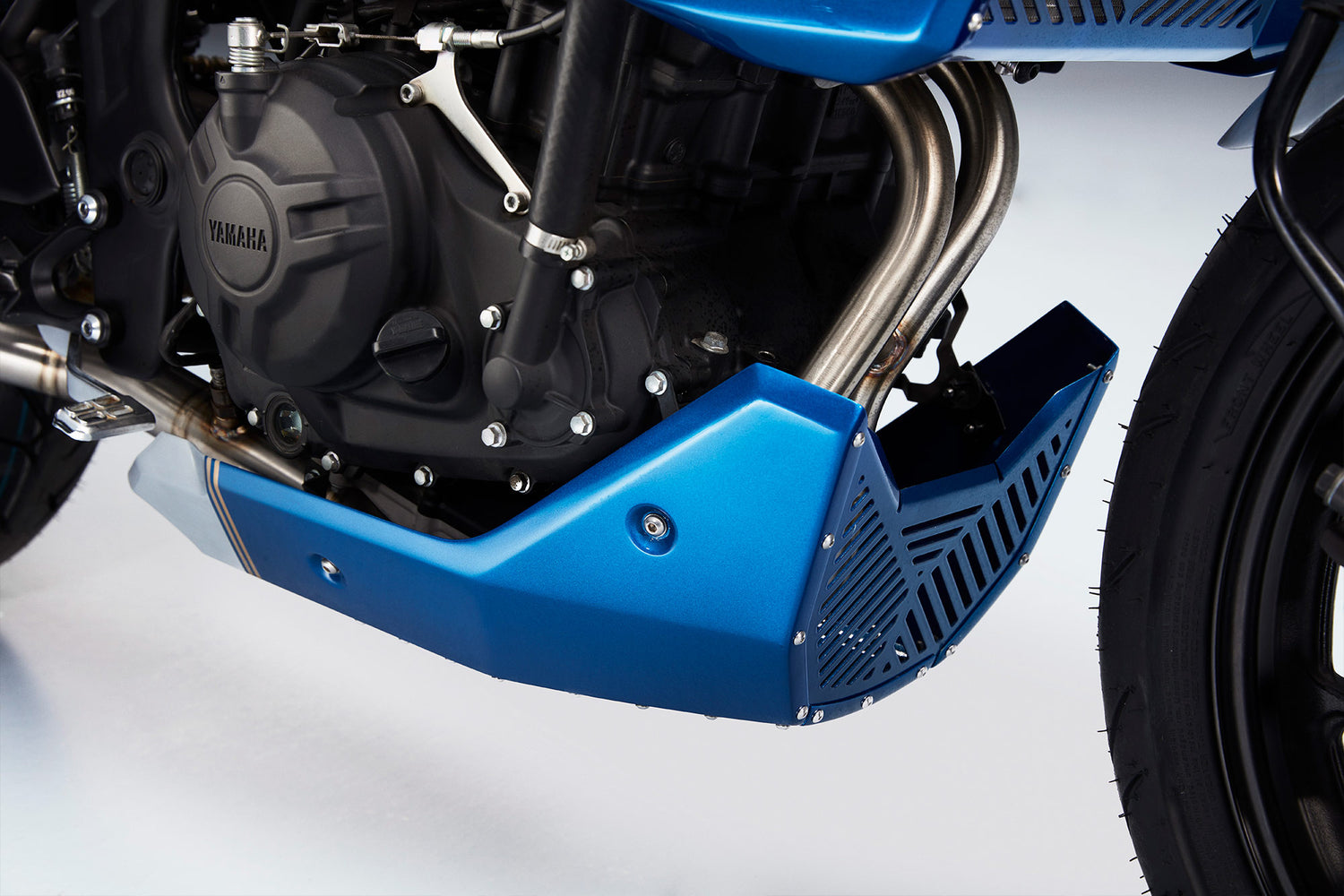 Garage culture isn't exactly ingrained in urban living, people living mostly in high-rise apartment buildings. Finding a garage equipped with the necessary tools for customization jobs is challenging. Finding skilled craftsman who can appreciate and execute your vision is even more problematic.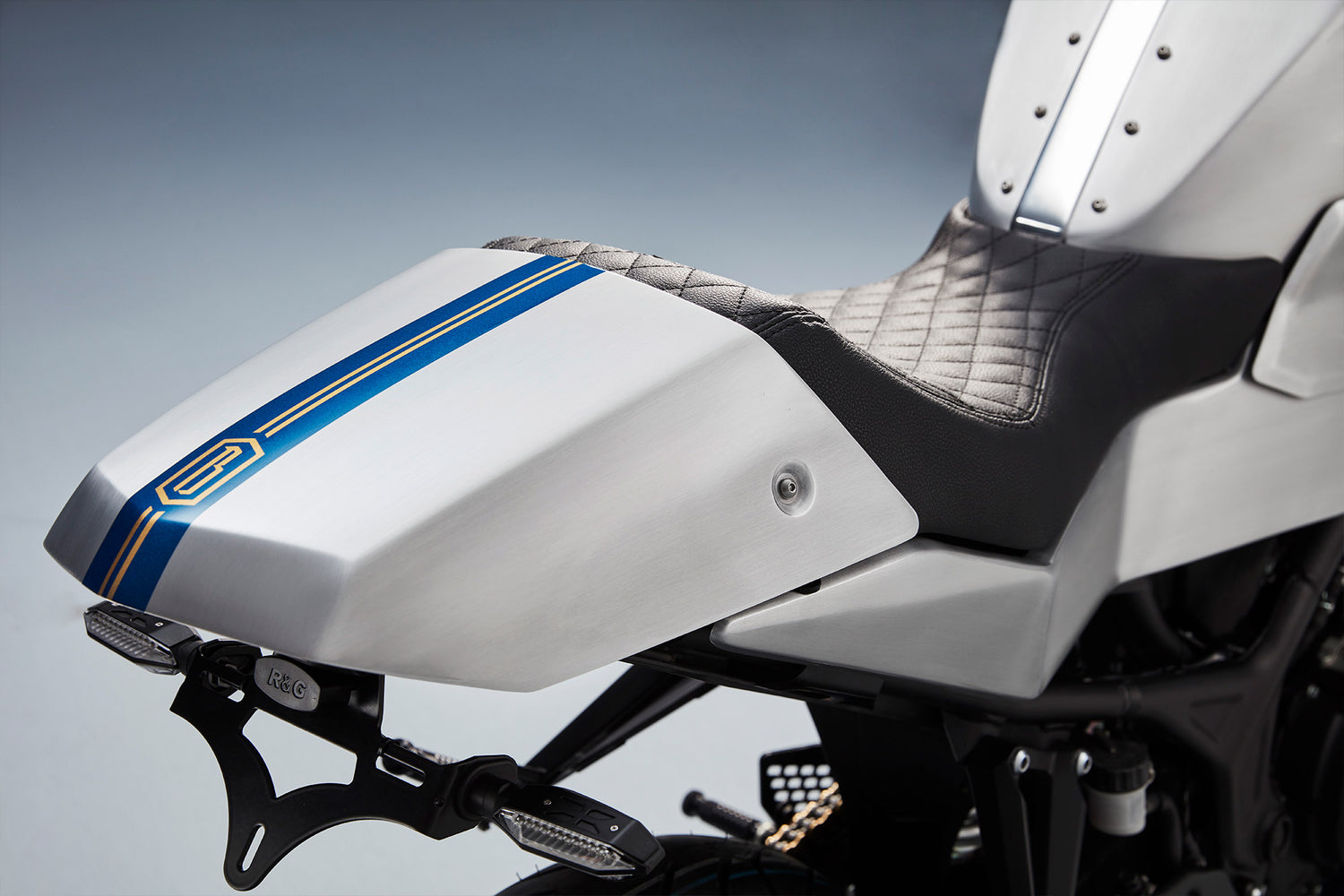 We wanted to help people overcome these difficulties and make it easier to build their own custom bike. Lack of kits like these was the main driver behind our beginnings years ago.
Janus makes custom bike dreams a reality for anyone.
Accessories not included in the kit:
– EBC Front Disc
– EBC Rear Disc
– DID Pro Street VX2 Chain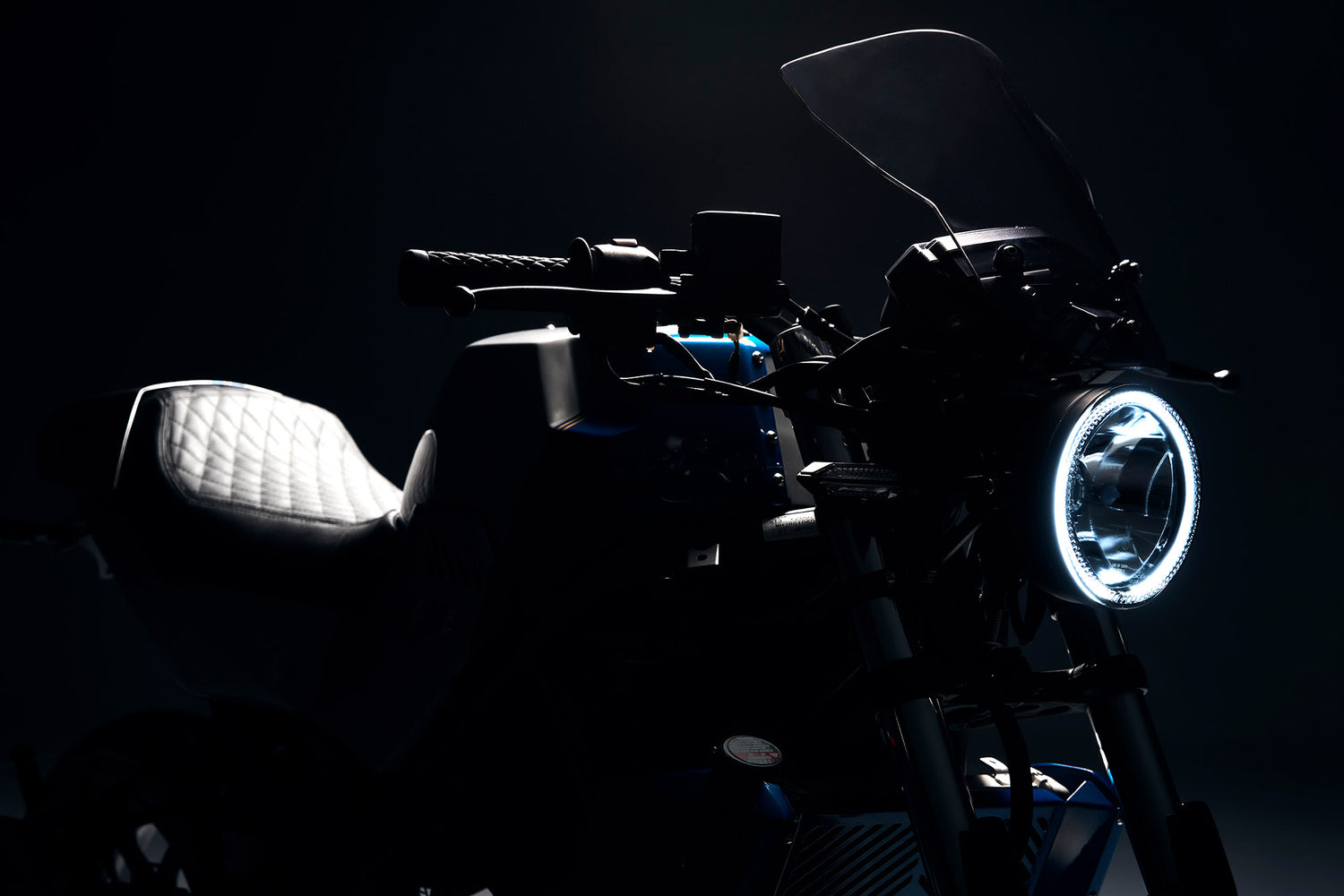 – Pirelli Rosso 2 Tires
– Yamaha Genuine Parts LED Blinker Plus Front signals
– Yamaha Genuine Parts LED Blinker Plus Rear signals
– R&G Tail Tidy
– Bike Master High Sider 6 inch Headlight
– LSL Aluminum Headlight Mounts
– Akrapovic Racing Exhaust + Silencer
– Biltwell Grips