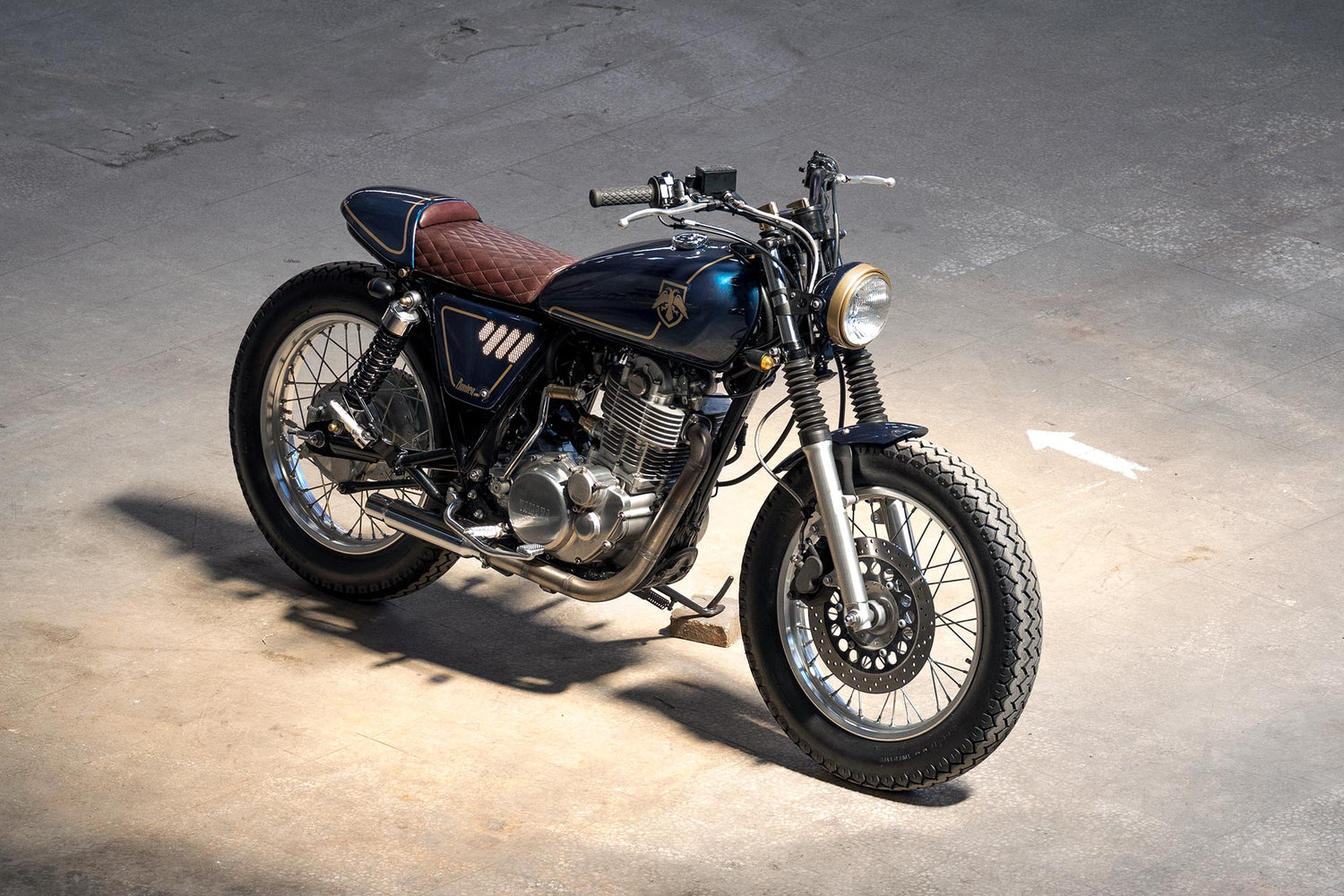 Featured in: Bikeexif

Direct citation from Bikeexif :
War-themed bikes usually go one of two ways. They're either vulgar, Mad Max-themed affairs, or they're swathed in olive drab—with bonus points if there's a machine gun attached. But now Bunker Custom Cycles of Istanbul have stumbled upon a third way. Their client requested an 'elegant war machine look,' and builders Mert and Can Uzer have obliged in spectacular fashion. The brothers have an astonishing knack for building well-judged, tastefully finished motorcycles— the word 'garish' just isn't in their vocabulary.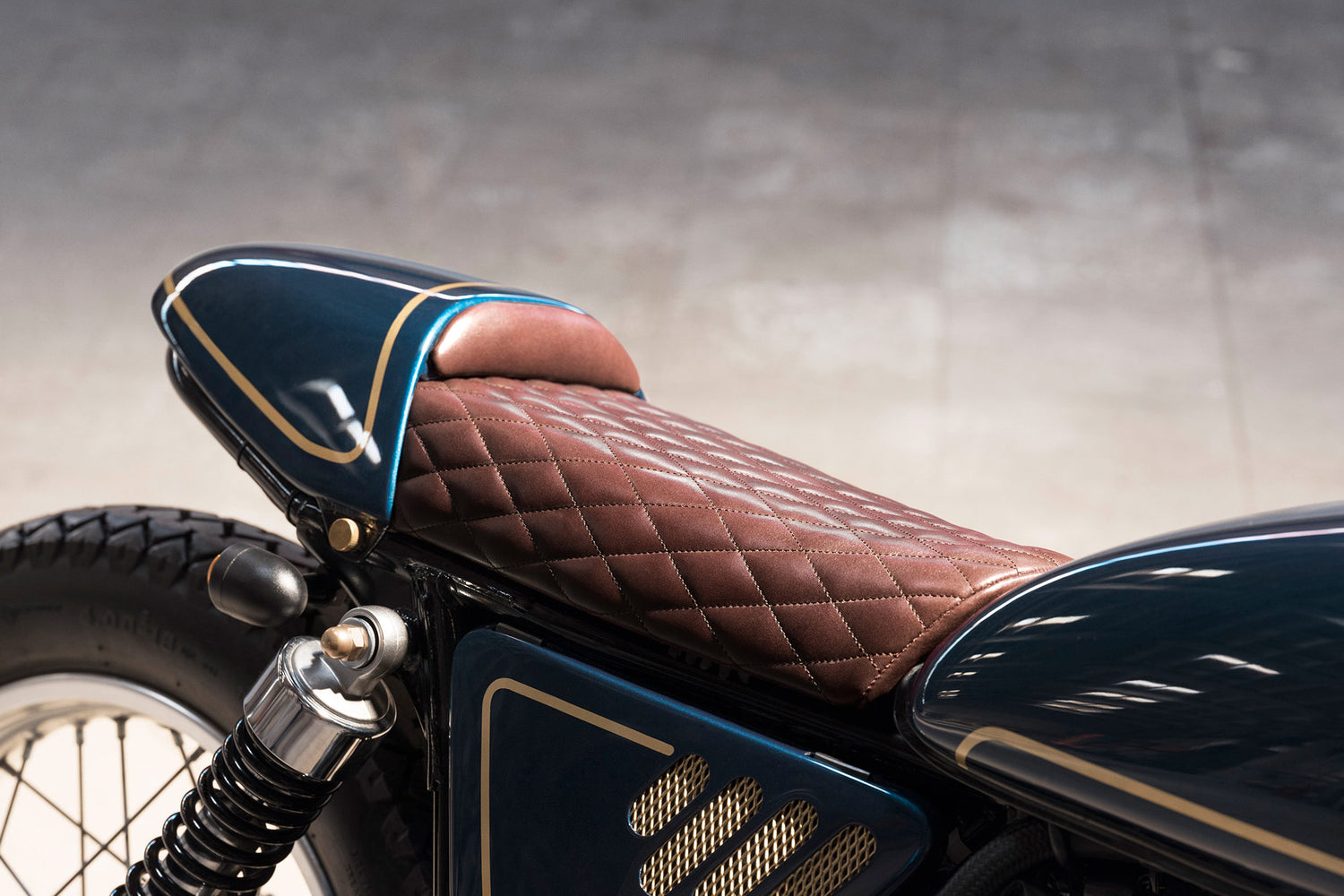 The last Bunker build we covered was an amazing Yamaha XSR700—an official Yard Built commission. But this SR400 has more of a vintage vibe, and looks more likely to carry a rapier into battle than a mini-gun. The aesthetic borders on regal—with a double-headed Hittite eagle motif on the tank that kicks off a string of gold lines and brass touches.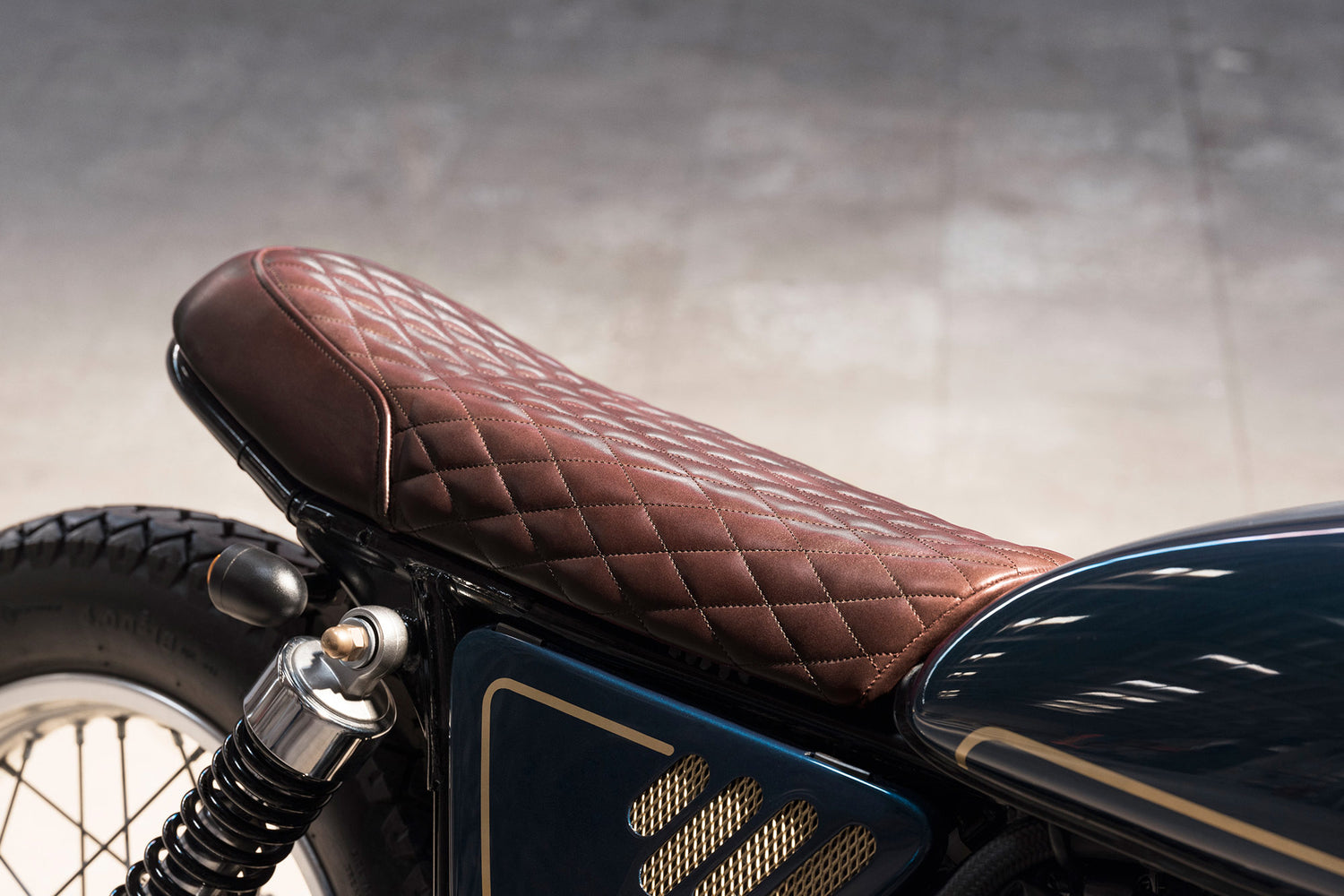 The handsome SR400 is more than just a classy paint job: Bunker have fettled the SR400 in all the right places. It starts out back with a shortened and looped subframe (sporting a discreet LED taillight) and a fresh leather perch. There's also a neat little tail hump to finish things off. Look closely, and you'll notice two small, knurled brass fasteners—making the bump easily removable, without tools, if you want company.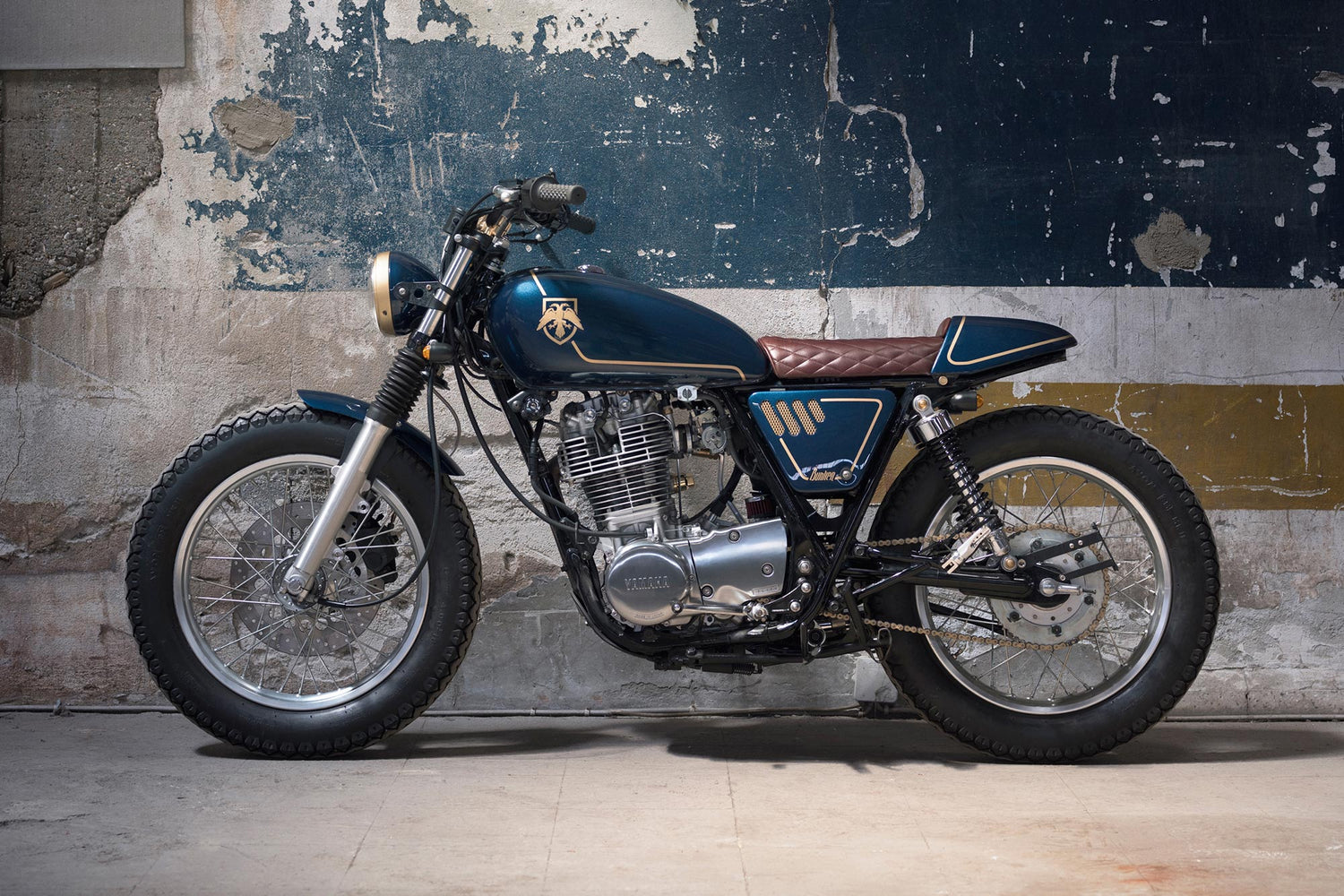 And that's not the only one-off piece; Bunker have also fabricated a new pair of aluminum side covers, complete with mesh-backed vents. The front fender's a custom part too, but the brothers have kept the SR's sleek stock fuel tank.
No one picks an SR400 for performance, but Bunker decided to squeeze a little more oomph out of the thumper anyway. It's been treated to a stainless steel header with a shorty muffler, and a pair of K&N filters. More importantly, it's also had a PowerCommander fitted and tuned.
The stock clocks have given way to a small, off-the-shelf speedo mounted to Renthal 'Road Low' bars. A 5" headlight rounds out the lighting, along with LED bullet turn signals.
Other key upgrades are sprinkled throughout the build—like a braided stainless brake line from Galfer, and classic Avon rubber to match the overall style. Bunker also installed new foot pegs, Renthal bars and Biltwell Inc. grips.

The bike's tastefully finished in a deep blue, adorned with the aforementioned gold striping. To drive the point home, Bunker refinished a number of parts in brass. So the handlebar clamps, kick start lever spindle, rear shock nuts, chain tensioner cap and oil filler cap now all complement the Yamaha's dapper new livery.
The SR400 doesn't exactly scream 'war machine,' but it sure is elegant—the sort of bike one could ride to a gentlemen's duel. We'd bet good money on the client being very happy indeed.