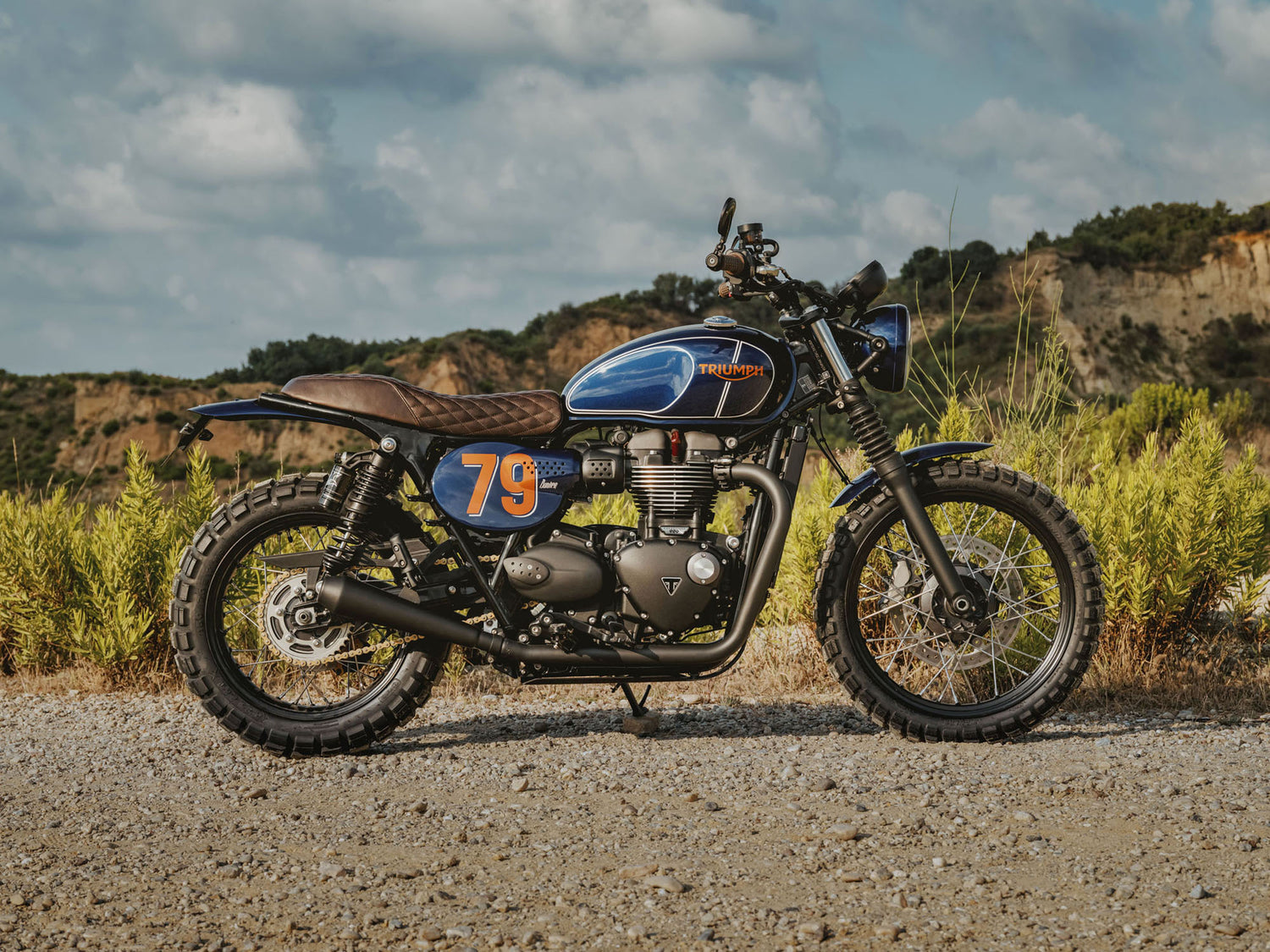 Discover an exciting motorcycle build project that combines city-ready features with impressive off-road capabilities. This unique customization project was initiated by close friends Pekin and Mert, who wanted to upgrade their rides for different purposes. Let's delve into the details of this remarkable transformation.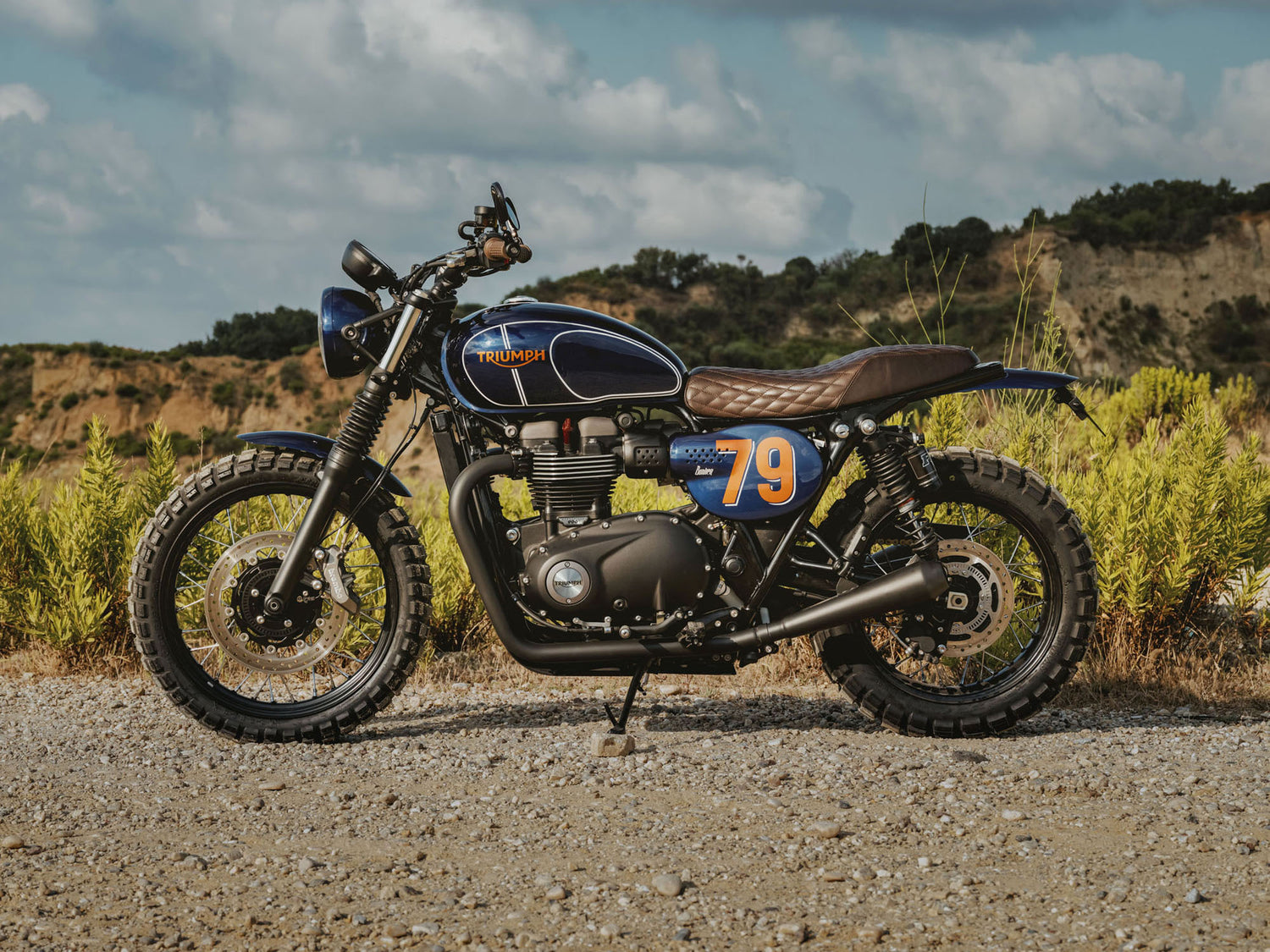 Build Details: Pekin's Ride: Enhancing Long-Distance Performance Pekin, an experienced rider, desired a second bike to level up from his current Vespa, enabling him to comfortably cover longer distances and venture off-road. After careful consideration, the Triumph Street Scrambler emerged as the ideal choice. Its torque delivery in lower RPMs, increased ground clearance, and 19-17 spoke rims made it a perfect fit. To optimize the bike for Pekin's needs, several modifications were made.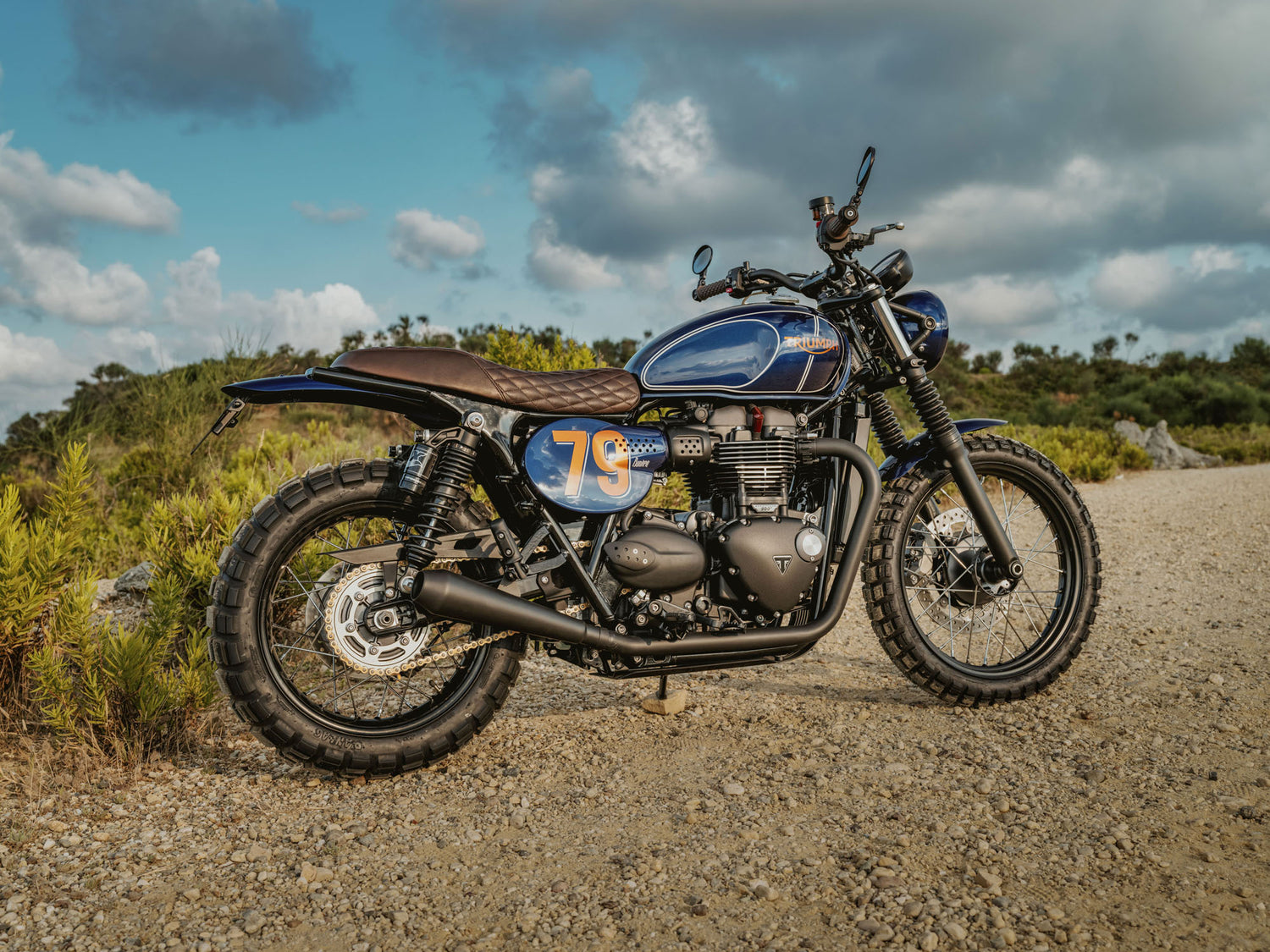 Customization Highlights: Pekin's Street Scrambler: Embracing Clean Lines and Practicality Pekin's vision for his Street Scrambler centered around clean lines, weight reduction, and practicality. Through thoughtful modifications and customization choices, his bike exemplifies a sleek and purposeful design.
1. Suspension Upgrade: The linear springs were swapped with progressive ones, and emulators were installed for improved front suspension performance.

Buy Triumph Street Scrambler Side Cover
2. Exhaust Enhancement: The stock exhaust manifolds, which were positioned under the right leg, were repositioned for a more conventional Triumph appearance, reducing the risk of leg burns. Cone Engineering silencers were added, along with the removal of the catalytic converter for enhanced city commuting comfort.
3. Smart Modifications: A Fox Rear Shock upgrade was incorporated to raise the rear end by 2cm, providing better handling on various terrains.
4. Tidying the Lines: Every line on Pekin's build was meticulously examined and refined to achieve a cleaner and more proportionate look. Chunky elements were eliminated to enhance the bike's aesthetic appeal.

Buy Triumph Radiator Guard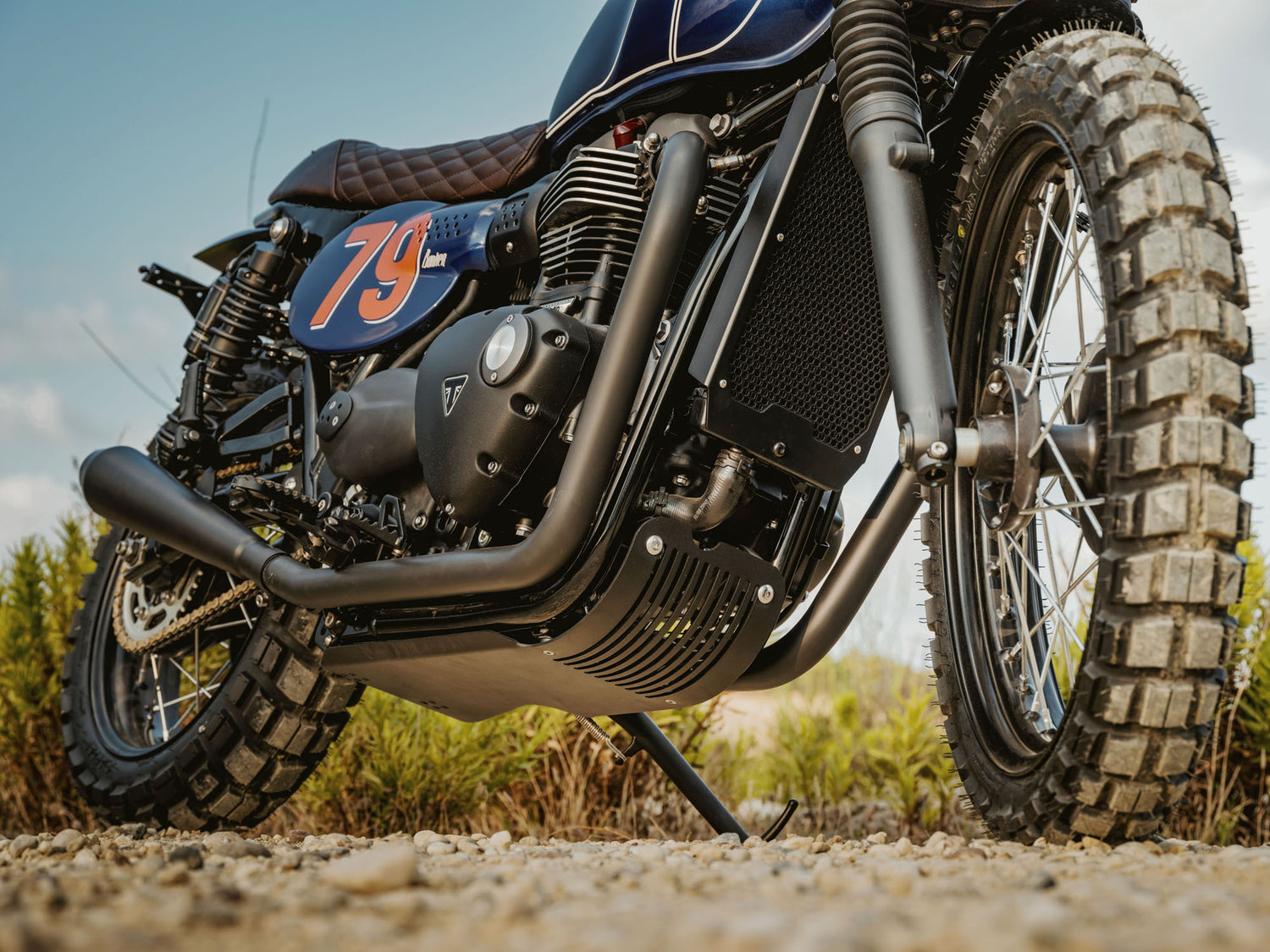 5. Conventional Seat Design: Pekin opted for a more conventional seat with clean lines, providing a comfortable riding experience without compromising on style.
6. Function-Oriented Accessories: Several functional accessories, including skid plates and radiator guards, were added to enhance the bike's performance and protection.

Buy Triumph Skid Plate
Other then the seats they totally trusted in our sense of form and let us do the final desicions on 4 pieces of the rear and front mudguard, left and right side panels. They knew that we were eager to design products for the Scrambler so we got the opportunity. These 4 products can be found in our online shop.
Buy Triumph Classics Slim Rear Fender and Tail Tidy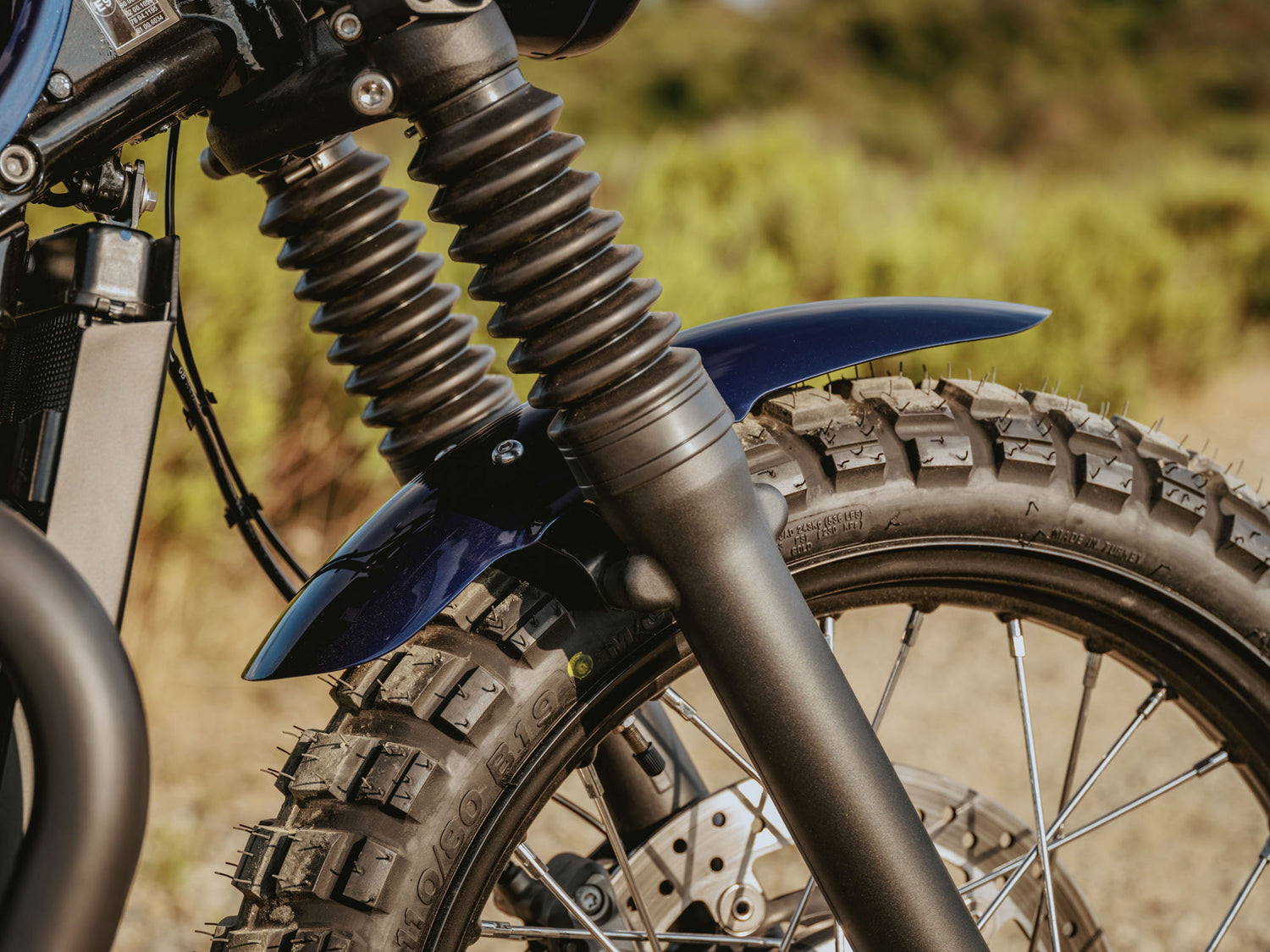 As i mentioned before our main purpose with these parts were creating a cleaner and more proportionate look using the bikes current mounting points, preserving the functionality and without any frame modifications. As an end result we created accessories consists of these 4 pieces of front and rear mudguards, left and right number plates. All of these parts were results of months of physical modelling, fine tuning, reverse engineering which led us to use the means of 3D printing to achieve the final products. Our final parts are made using SLS 3D printing machine made out fo PA12 granules laser sinthered and printed on order.

Buy Triumph Street Scrambler Slim Front Fender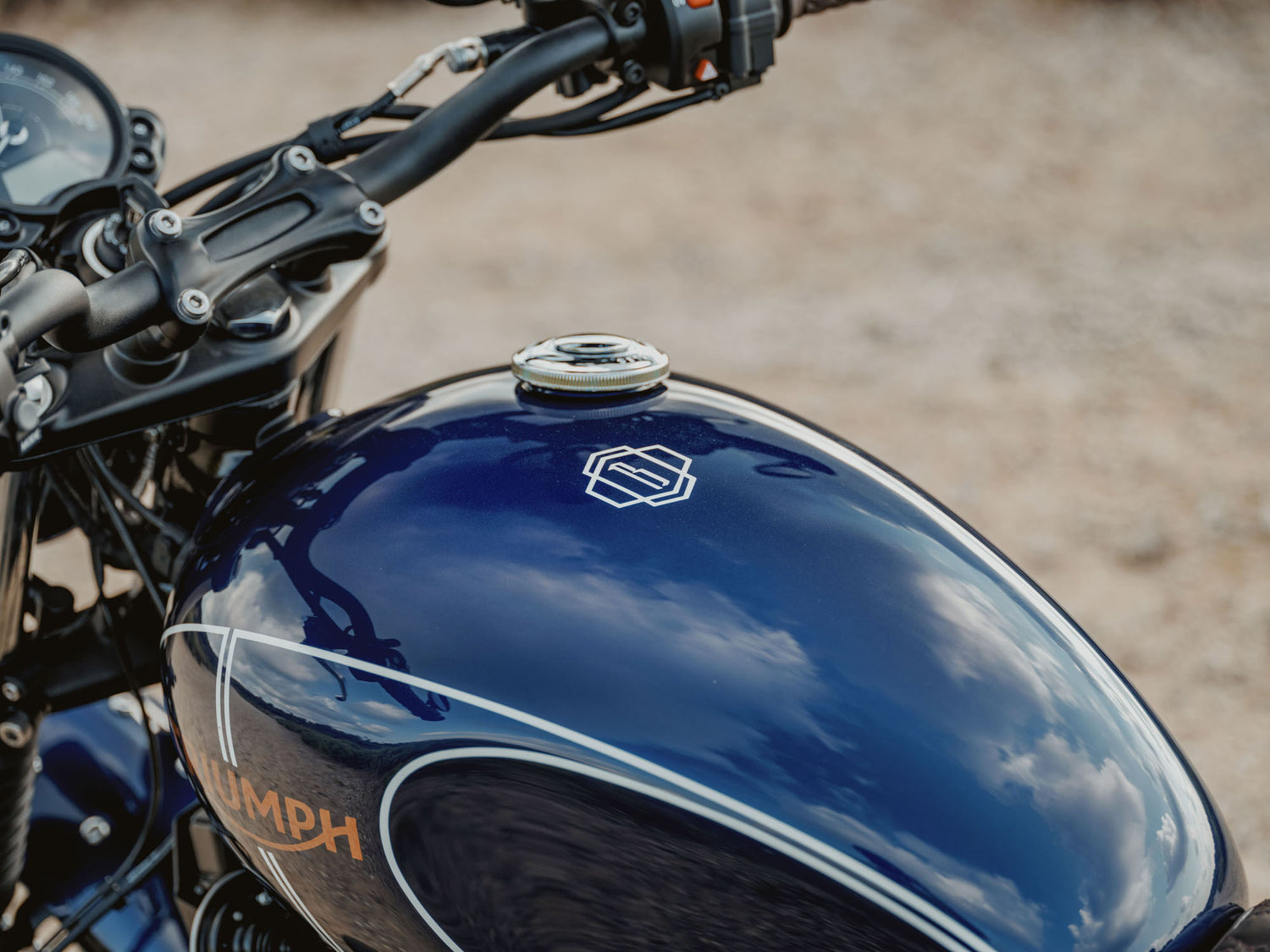 The rear mudguard comes with its steel weight baring structure, license plate mount adaptable for different sizes and signals and also highsider brand stoplamp which is buried neatly to the mudguard. For these builds we used 2 pairs of Kellerman signals which we like a lot. But the mounting points are compatible with most aftermarket signals on the market.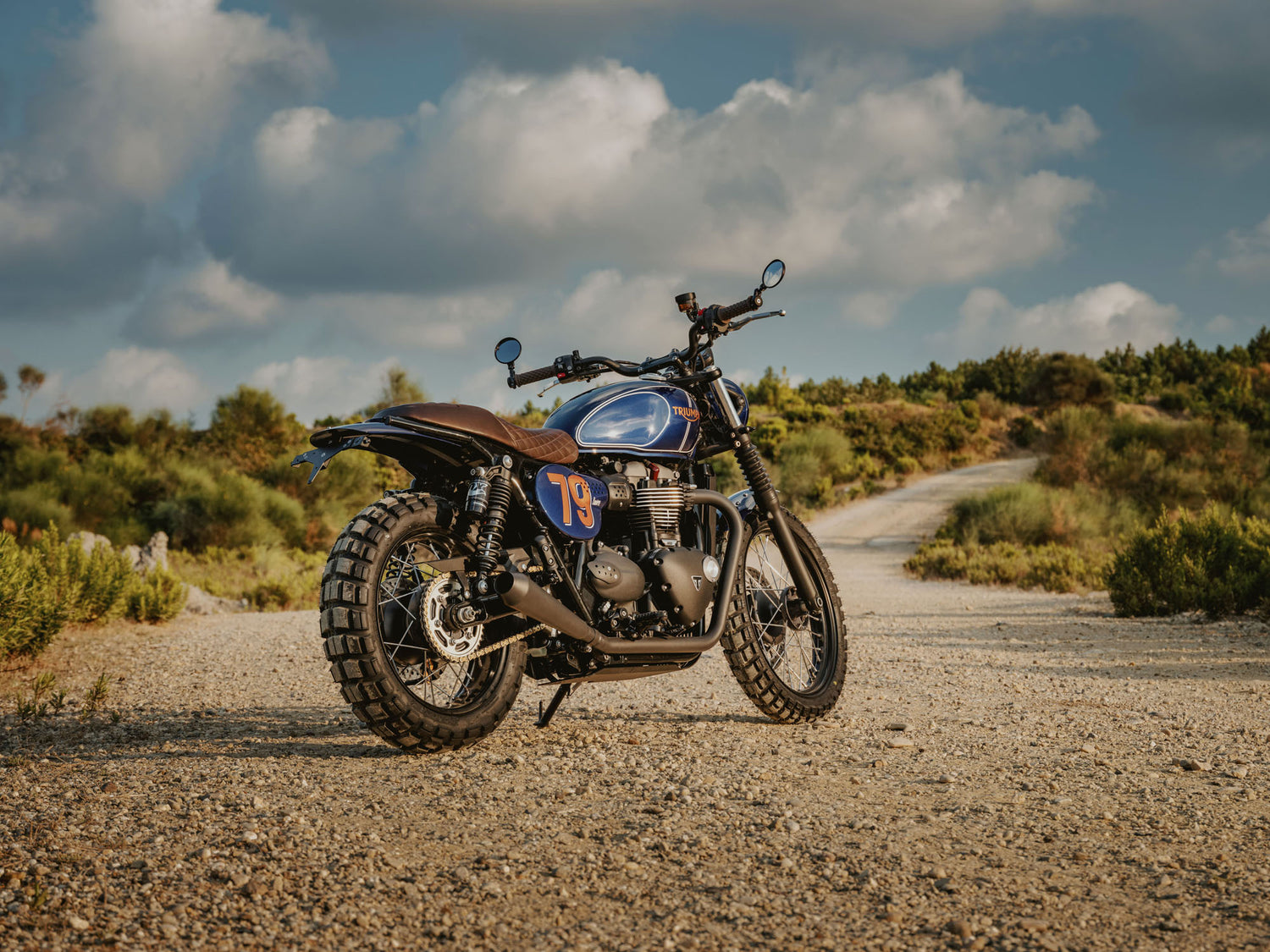 And for the Number plate side panels, customer can order them with their own custom racing numbers or they can buy it unpainted and customize with their own taste and color.